The Holy Spirit, the seal of the UCKG
Bible study (Christian), Christ, encounter with God, God, In biblical history, represents the Holy Spirit, Universal Church of the Kingdom of God,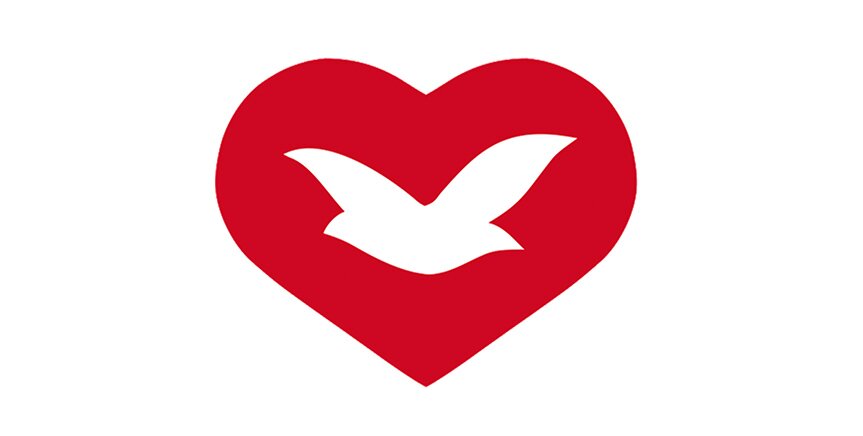 A logo embraces, in its shapes and colours, the signature values and objectives of an institutions existence.
Understanding this, the Universal Church of the Kingdom of God (UCKG) has a heart as its logo, which signifies the love for those who are suffering, and a dove in the centre, which represents the Holy Spirit. It's divine purpose in the world is leading human beings to receive the promise of the Almighty: His Own Spirit. However, it is not just a simple graphic, but a symbol that carries a commitment from its bishops, pastors, assistants and volunteers, of turning the Holy Spirit into the centre of human existence.
For us, it is about the urgent mission of leading people to have a true encounter with God, because this way they will receive from Him a new heart, ready to embrace this priceless treasure.
The work of evangelism is done with precision, not only for people to enter the doors of a temple to find the solution to their problems, but for them to obtain, the regeneration of a new nature through the preaching in the Holy Scriptures.
Those who listen to the teachings of the Gospel show in their own life that Pentecost was not only restricted to the primitive Church (Acts 2:16), but that it is also the grandest promise from the Almighty, in the present day.
In biblical history, it is proven that when men, as well as the church, are filled with the Holy Spirit, they do not get intimidated because of insults; they do not retreat before injustices and they do not stop fighting against evil.
The spiritual discernment and the vision of God's greatness make the UCKG unsatisfied with what it has done up until now, because we know that He can and wants to do much more through His children, according to the Holy Word (Ephesians 3:20).
So far, we have celebrated 40 years with firm conviction that all of the victories we have achieved are because of the Holy Spirit. It is because of His infinite power that the UCKG has maintained its passion for the lost and its missionary vision towards preaching the Good News of salvation.
If you hear the intimate call of the Almighty to "go and preach", do not hesitate!