The Ten Commandments: Taking Brazil By Storm
Biblical, Brazil, Latin America, Record Television Network, Soap opera, Ten Commandments, The Ten Commandments,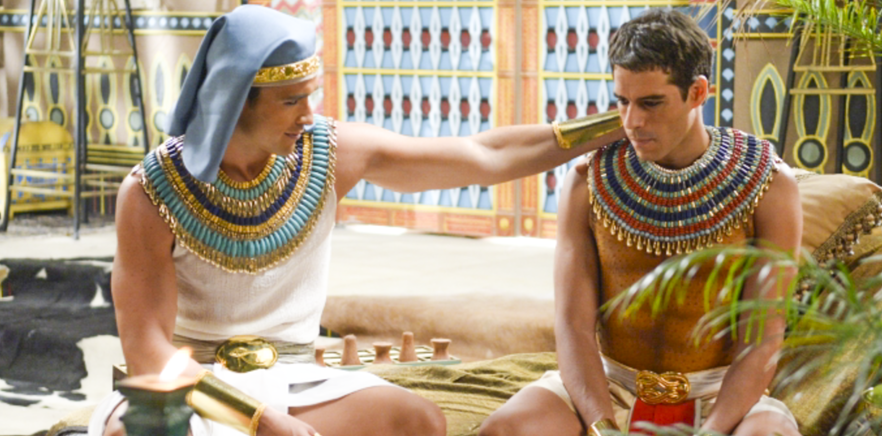 From the high production scenes, breath-taking décor to the implemented accents in speech, the soap opera – The Ten Commandments – has taken Latin America by storm.
Set in ancient Egypt and based on the story of Moses, Brazil's first biblical soap—which concentrates on teaching about ancient history and family principles—is broadcast on Record Television Network, the second largest in the country.
Its family-orientated script has returned a sense of comfort to a society known for its sexual symbolisms, ruthless dialogues and malicious subliminal messages.
' Whether you like it or not, the public is still very traditional,' said Anderson Souza, who oversees soaps at Record. 'Families want to be able to peacefully sit down in the living room and not worry about… being embarrassed.'
Audience viewings for the 8.30pm (local time) drama are increasing at an alarming rate. High credit and ratings have been given due to the production. Each of its 150 episodes cost around $230,000 to produce extravagant sets, special effects, hold on location shoots in Chile and Egypt and special effects.
On a recent night in a tiny hair salon in Rio's Dona Marta slum, all eyes were glued to the television screen showing  The Ten Commandments, as were the customers in the bar and cafe across the street.
"In my opinion, there should only be soaps like this one—to teach about the Bible, about family and values," hairdresser Cristiana da Silva said, dividing her attention between the evening's last customer and the action on screen. "This is the best soap."
January 2016, almost one year since the soaps' premiere, its movie has been released nationwide and broken another set of records, including the most tickets sold in history.
Source: https://www.dailymail.co.uk/news/article-3102551/ The-soap-opera-getting-Biblical-viewing-figures-Brazil-thanks-glamorous-wives-jealous-rivals-hunky-husbands-s-based-Ten-Commandments.html