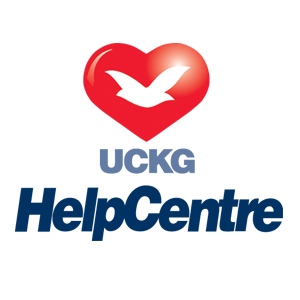 The Universal Church of the Kingdom of God (UCKG) was formed in 1977, in Brazil. It owes its origins to a successful evangelistic programme conducted by Bishop Robert McAlister, a Canadian missionary in the Pentecostal tradition.
Edir Macedo – who went on to found UCKG – was one of the early converts. With the blessing of Bishop McAlister, he started to hold services under a small park shelter in Rio de Janeiro. His passion was to reach out to needy, less privileged people who were often excluded by established religions. As Pastor Macedo's services grew in popularity, he used cinemas and local halls to accommodate growing congregations, attracting people from the streets to the expanding movement. Shortly afterwards the UCKG officially opened its first church inside a funeral parlour.
Further church openings followed and the movement expanded nationally across Brazil. Today there are approximately 5,000 UCKG churches in Brazil, with the headquarters in Rio de Janeiro holding up to 12,000 people at a time.
Following an exploratory visit to the USA, the UCKG was established in New York in 1986. Today there are churches in Brooklyn, Manhattan, Miami, Los Angeles and many other US cities. UCKG then developed its presence in Canada, Mexico, Argentina, Paraguay, Venezuela, Colombia, Bolivia, Chile, Guatemala and Ecuador. There are also churches in Jamaica, Trinidad and Guyana.
In Europe, it is established in England, Portugal, Spain, France, Holland, Belgium, Luxembourg, Italy, Switzerland and Poland. After the collapse of the Berlin Wall, the UCKG opened its doors in Germany and the end of communism enabled the church to provide churches for Russian and Romanian people.
The first UCKG church in Africa opened in Angola in 1992. It is now active in South Africa, Mozambique, Cape Verde, Kenya, Lesotho, Ivory Coast, Malawi, Uganda and many other countries on the continent. In Asia, the UCKG is established in India, the Philippines and Japan, where the first 24-hour church is based.
The UCKG is currently in over 100 countries and is still expanding.
*United Kingdom
Pastor Renato Cardoso – now Bishop – came to the UK in 1995 to introduce UCKG to this country, which then turned into a UK registered charity (no. 1043985). Initially he held two services a week in St Matthews Church of England in Brixton. Interest grew and attendances rose so that within the year the first dedicated UCKG church opened in Brixton.
So many people were regularly travelling from Birmingham to attend the services that UCKG set up a 'special work' in Birmingham at this time. A 'special work' is a centre that opens once or twice a week instead of daily.
In 1996, the UCKG acquired the derelict Rainbow Theatre in Finsbury Park. Initially no heat or light was available in the building, but that did not deter the growing congregation from attending daily services. The UCKG then embarked on a major renovation programme and associated fund-raising to restore the Grade II* listed 1930s cinema to its former glory.
UCKG continues to expand its activities in the UK under the leadership of Bishop James Marques, who is supported by a team of senior pastors plus administrative and pastoral support staff. UCKG is a registered UK charity and Christian spiritual centre with an active membership of approximately over 10000. All are welcome to attend the UCKG services regardless of their religious affiliations.
* Who you will see 
Pastors & Bishops:
The meetings and conferences are conducted by a fully trained Pastor or Bishop. These are men of God (and in some countries also women) who have embraced the ministry on a full time basis. They do not have other employment and their only aim is to serve God by serving and helping the congregation and others in the community that need assistance. On gaining more experience, Pastors may then be chosen to serve as Bishops.
Assistant Pastor:
Assistant Pastors will also be present in the services and their role is to assist the Pastor or Bishop. They also have embraced the ministry full-time to help others. After some years of experience, many of them will be consecrated to become a Pastor.
Assistants:
Assistants are voluntary helpers who dedicate some of their free time outside their daily life of work, family, domestic duties etc, to this calling. They have been chosen from among the congregation to assist the Assistant Pastors, Pastors and Bishops and to serve the members of the church.
You will find that most Bishops, Pastors, Assistant Pastors, and Assistants have been through personal problems in the past before they started attending the church.
Through the teaching and prayers they received at the UCKG, they used their faith and overcame these situations. They have all had a personal encounter with God and have undergone a self transformation. They are therefore willing and capable of assisting you through difficult situations.
Please introduce yourself to one of them who will be more than happy to sit down and speak with you for however long you need. Alternatively, call 020 7686 6000 to book an appointment.