Removing the complexes
addicted to alcohol, Domestic violence, free of all negativity, I am happy, prayer meetings, Probation,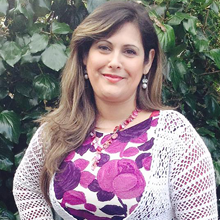 I was brought up in a broken home that was full of addictions, domestic violence, sicknesses, and misery.
My father was addicted to alcohol and tobacco. He had many outbursts, and he would break everything in the home. My mother and my siblings were so scared that they would run away in the middle of the night!
I grew up and became very rebellious. I had a lot of anger towards my dad and everyone else. I would go out to nightclubs, and I too became addicted to alcohol and tobacco. But on top of this, I would use drugs too. As a result, I became very paranoid and I suffered from nightmares. Just as my father had done, I started to break everything at home. And even though I had a boyfriend, I was very jealous.
Through the faith and perseverance of my mother and sister, I accepted their invitation to the HelpCentre. I took part in prayer meetings on Wednesdays, Fridays, and Sundays. And through these meetings, I became free of all negativity, and I learned to forgive my father. And that's what I did. By doing so, I overcame the very thing that was imprisoning me.
After that, I had my encounter with God, where I was completely free from my past and everything that oppressed me.
Today, I no longer feel empty or scared of dying. I am free from my all my addictions. I am happy, and I have peace inside of me. My boyfriend, who started attending the HelpCentre, once upon a time took drugs just like me. But today, he is free, we share the same faith, and we have been married for 15 years.
Sara Couto