In life, people are always searching for happiness. Many believe happiness is reliant upon acquiring something new or different. They are constantly chasing and often searching in the wrong places. As a result, joy is sought in a new relationship, material items such as bigger houses, luxurious cars, the latest technology or new clothing. Others search for joy by chasing success and money, recognition, physical enhancement or their next escape to experience an exciting new adventure. However, these are all distractions to numb the void or the pain someone is feeling deep down in their soul. They later recognise once the novelty has worn off, that it did not bring lasting happiness and the temporary fix always ends leaving the present circumstance unchanged.
Many are only concerned with conquering material goods, riches and fleeting things, which come and go.
In the Bible, Jesus left a warning about this through the parable of a rich fool (Luke 12:13-21). It depicts the belief that wealth can secure a good and happy life. "But God said to him, 'Fool! This night your soul will be required of you; then whose will those things be which you have provided?"
Note that God warns him that all he had stored up for himself will go to someone when he dies, but his soul has an uncertain destination. Therefore, prioritising the most important is a matter of wisdom. "People all over the world are powerful with their bodies and their physical fulfillment. They think that, by giving the body everything it needs, they will be happy" says Bishop Macedo.
Complete joy is attainable. It can only be achieved through the baptism of the Holy Spirit. When the Holy Spirit is living inside a person, it brings love, joy, peace, strength and will be your guide. But, only when the soul finds peace in God and His salvation, will it be satisfied and finally find complete joy.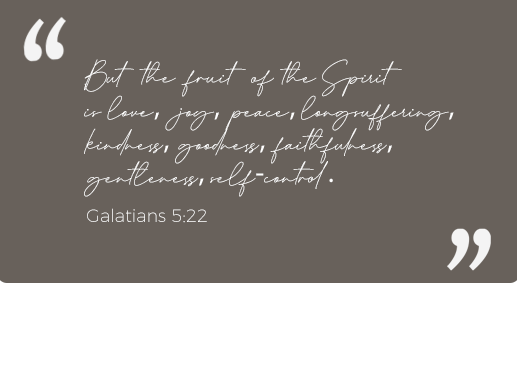 Family, financial, marital, emotional, physical problems – whatever the situation or the need of the human being, the Holy Spirit is the solution. This statement was made by Bishop Macedo, during a message that was broadcast. According to him, the Holy Spirit is the biggest investment anyone can make. Besides the fact that the Holy Spirit leads one to the Kingdom of God, He also gives people the faith, capacity, strength, and wisdom necessary to overcome every problem in this world. "If you have to invest in something in your life, the most important thing you can invest in is the Holy Spirit", Bishop Macedo advises. The reason why many people's lives within the church do not change, is due to the absence of the Spirit of God within them. They do not have it because they do not want to give themselves up. They are guided by their own thoughts and desires, and they live according to their own will. They belong to an institution, but not to the Kingdom of God. The apostle Paul knew that among the converted Romans, there were also false converts who were born of the flesh.
 "But you are not in the flesh but in the Spirit, if indeed the Spirit of God dwells in you. Now if anyone does not have the Spirit of Christ, he is not His." (Romans 8:9)
"The apostle Paul is incisive in his statement because many Christians were not sincere in their conversion. Though some professed the faith, they still remained committed to the pleasures of the flesh and inclined to be guided by their emotions. This is what happens to many Christians who know the Word of Truth; they have spent years in the church, but fail to make their lives the centre of God's will. Their spiritual state is 'lukewarm' therefore they cannot receive the Holy Spirit", Bishop Macedo explains. Unfortunately, this is the reality of most people inside the church. They say they believe in the Lord Jesus, but their behaviour, attitude, and character does not match the Word of God. Their lips keep uttering lies, deceit, and gossip, and so they are weak and inconsistent.
As long as they insist on immoral behaviour, they will never receive the Holy Spirit. "You can even preach, heal the sick, cast out demons, evangelise – you can do all this and still be full of demons because the devil wants to make people believe that these people are servants of God, when in fact they are not.
Their behaviour is contrary to the Christian faith", Bishop Macedo warns. Someone who has the Spirit of God lives an honourable life. They have nothing to be ashamed of, they have good eyes, and they are merciful, tolerant, and compassionate. When this person's life is consecrated and dedicated to the altar of God, they live happily and there is peace in their house.
If you are convinced that the Holy Spirit is lacking in your life, the first step to receiving Him is to abandon what is wrong and start obeying the Word of God. "When one begins to practice the Word of God, they begin to walk towards the Lord Jesus and, walking towards Him, you will receive the Holy Spirit", Bishop Macedo says.
Be defined, let go of sin, get rid of your desires of doing your own will then come before God and put yourself at His disposal so that He may come into your life.