Blessing of the priest
Christ, Early Christianity, God, In biblical times, Jesus, priest of God, the Lord's supper,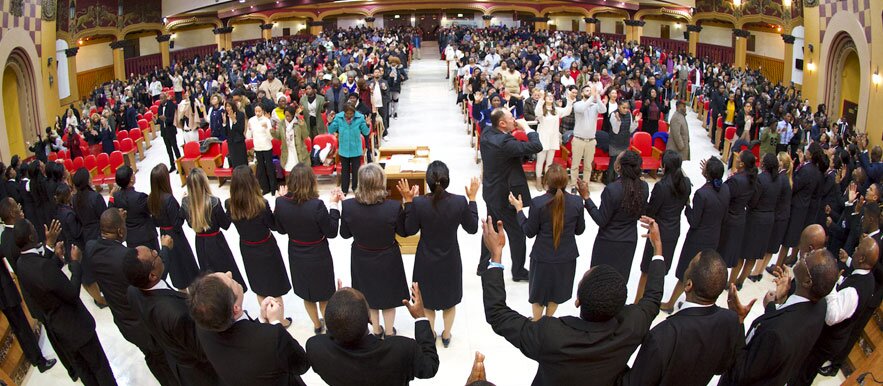 In biblical times, Melchizedek was a prominent spiritual figure. Even though he was known as the king of Selam, he was also considered to be the priest of the Most High God and was used to bless Abraham after he returned from defeating his enemies. The priest represented God and Melchizedek blessed Abraham and served him bread and wine which represents the body of Christ. When Melchizedek approached Abraham, it was not only to bless him, but it was also to make him a priest of God.
When we give our lives to God and live according to His word, this is when we become His priests. To become a priest means to putting your lives on the altar, which represents God.
Melchizedek's blessing on Abraham was a seal of Abraham's position as a priest of God and Abraham now had the responsibility and authority to bring his generation to God and help those who were afflicted and suffering. This priesthood has continued on into generations, lasting until today. The priesthood of Melchizedek and Abraham signified the authority and responsibility that servants of God have.
God is the high priest and He wants us to be his priests so that we may be blessed and can pass it on to others.
That is why every day from Sunday 6 August to Sunday 13 August, all of the pastors of the UCKG will be laying their hands on you, to bless your life. The Pastors are today's Melchizedek's and they will be used by God to bless, heal, set you free and help you become high priests of God.
This will take place in all of the meetings throughout the day. Furthermore, on Sunday 13 August, all of the priests of God will come together and receive the Lord's Supper. Just like Melchizedek blessed Abraham with the bread and wine, the same will be done to you.
The Week of Laying on of Hands:
Sunday – Passsing the Priestly blessing, Consecrating the Tither's & Lord Supper
Monday – Deuteronomy 28 (12 Prs/ Assistants laying their hands determining the fufillment of the promises of God in their finances)
Tuesday – For healing
Wednesday – People will be revived & baptized in the Holy Spirit
Thursday – Psalm 128 – Blessing on family and love life
Friday – The Strong Hand ( As in Egypt, there was deliverence with STRONG HAND)
Saturday – Like the man with the withered hand, the impossible became possible on Saturday 7am
Sunday – Come to receive your bottle of anointing oil
Event: Blessing of the priest
Day: Sunday August 6 – Sunday August 13
Time: 7:30pm (also at 7:30am, 10am and 3pm)
Location: Your local UCKG HelpCentre