The antidote against anxiety
a natural process, Anxiety, he messed up, Mental health, spiritual needs, too much consideration, Word of God,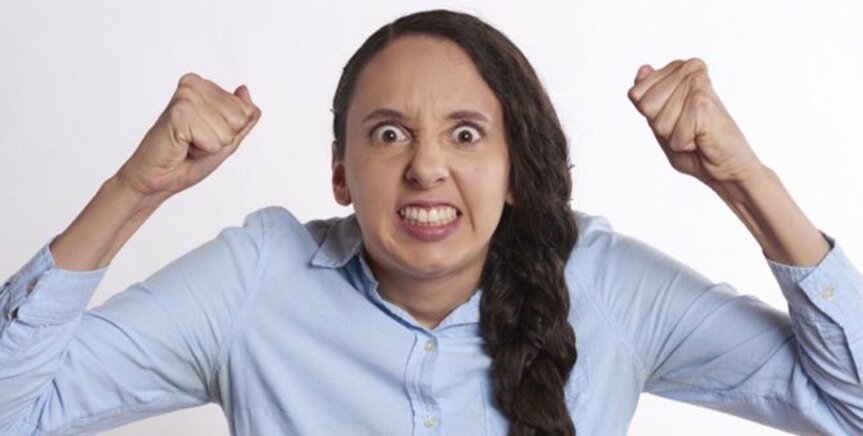 Who hasn't felt anxious when faced with a complex situation?
To 'become anxious' seems like a natural process and is deemed normal. Nowadays, it's difficult to find people who do not become anxious, since everything cooperates to nourish this sleeping seed inside our human nature.
When I think about an anxious person in the Bible, I remember Peter. He was an impetuous man, the kind that doesn't think before he speaks or acts, and that's why he was involved in several embarrassing situations. Examples of this are when he gave the Lord Jesus bad advice, to flee from the cross and, at the moment they were arresting our Saviour, when he cut off a man's ear, ready to face the soldiers.
Another time, the disciples were in the boat and the Lord Jesus decided to go and meet them, but to do this, He had to walk on water. I'm sure this was an extraordinary scene to witness, don't you think?
All the disciples were amazed; however, Peter went beyond contemplating and asked to also walk on water. When his request was answered, the apostle left the boat and walked very well for a few feet, until he realised the strength of the wind and waves in the sea and began to drown.
I'm sure his doubts must have stemmed from anxiety. To quickly try to get to where Jesus was, he messed up and missed his target.
Later on, after he was transformed within, he was able to use his failures as lessons for all of us, with propriety, to cast all of our anxieties on Him, because He will take care of us (1 Peter 5:7).
So, while the secular concepts affirm that anxiety is normal, for those who are of God, it becomes a sin. This is because worry and stress are nothing more than lack of trust in the Almighty's care. It's a behaviour that shows that we don't believe that our Father is faithful enough to help us in our needs.
And worse, we justify disbelief with the excuse that our problems are terrible and that because of this, we can keep brooding them.
I'll confess to you that I feel like an idiot when I forget about the Word of God and let my worries dominate me. After all, we have the assurance that the Most High cares about our problems and wants to take care of our afflictions, for that is His character towards His children.
To prove this, the Lord Jesus said He would feed all the sparrows, which are the birds of lesser monetary value; clothe the lilies of the fields and, even keep knowledge of the number of hairs on our head. This understanding about God's divine providence moves any sensible person to let go of anxiety, fear, doubt and impatience.
Maybe right now, this text is coming to you in a moment when you fear the future; what can happen tomorrow to your health, family or job.
Don't allow these temporary or spiritual needs to blind your eyes and steal your faith in God's promises. Place your anxiety right now at His feet and rest assured that He will take care of everything!
What a privilege! What more can a mere human being desire? It's too much consideration to have God working for us! All we can do is honour Him with our complete trust in His Word.