The importance of meditating on the Bible
a fast thought process, between the lines, God, Holy Spirit, in a natural way, Jesus,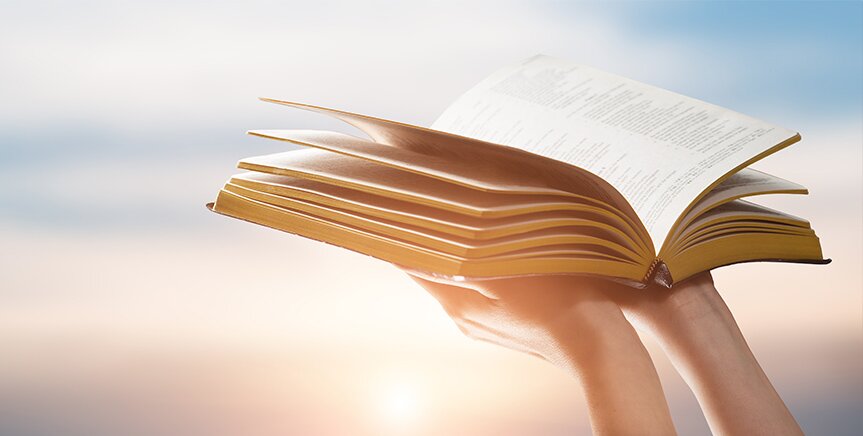 During these modern times, we have inherited the "rapid rush" – having a fast thought process regarding many issues. As a result, we tend to suffer from the avalanche of information that is poured upon us.
Although mankind has progressed in many areas, including the advancement of technology, we have failed to develop spiritual perceptions that only a mind connected to heaven can perceive.
This is because divine revelations cannot be achieved when we are distracted with entertainment or selfish, idle thoughts. Instead, they come when we keep the holy text in our mind until we absorb the truths it contains. Often times, when God wants to tell us something, it can be found in between the lines – the commas, the pauses, or even one word in the Bible, which had never caught our attention before.
Jeremiah's example teaches us how to meditate and hear the Lord's voice. The prophet preached to the Southern Kingdom in its last 40 years of history (626-586 AD). Although this happened a long time ago, the example shows a resemblance to our reality: the majority of people during that time would hear the voice of God, but they ignored it just like people do today.
The Almighty always spoke with the prophet, and he was not as indifferent as the people. Take a look:
"Your words were found, and I ate them. And Your word was to me the joy and rejoicing of my heart" (Jeremiah 15:16)
Jeremiah likened the words that God spoke to him to a delicious feast, worthy of being savoured with patience and dedication. Therefore, he used the metaphor "eating His word", because the prophet considered the food sacred for his soul.
The Holy Scriptures have an infinite depth because they were defined by the Lord Jesus as 'spirit and life'. This means that they were never meant to be understood in a natural way, but only with a devoted and disciplined faith.
Human intelligence alone is not capable of understanding the mysteries hidden in the word, for they are only revealed to those who actually love them and meditate on them day and night.
One evident sign that someone belongs to God is the intense love he or she has for His word, which is visible through a joyful, happy, spontaneous and disciplined devotion for His Scripture. It is not necessary to push someone who is a child and a new creation to have a relationship with His Scripture, because they must make it their spiritual fountain of sustenance and vigour.
Do not waste your time and life far away from God's will for you, which is laid out in His Word. Instead, fill your mind with thoughts of Him, for that will determine your actions and reactions in life.