Six tips for your wedding day
a good meal, commitment of a lifetime, keep an eye on, Love Talk, prevention is better than cure, taking wedding pictures, Valentine's Day,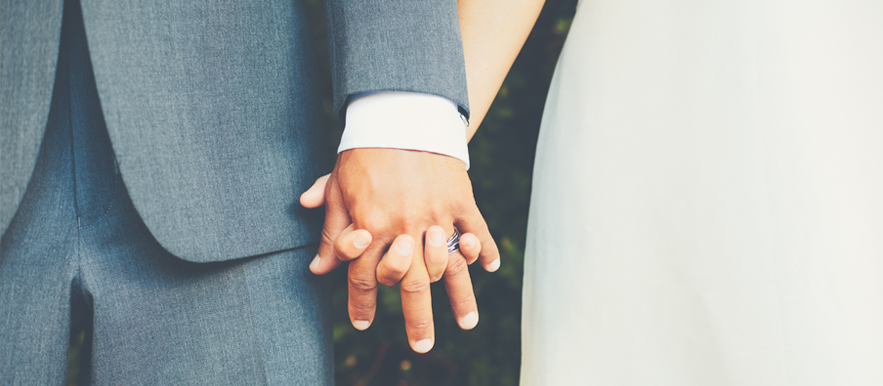 Getting married is one of the most memorable moments which someone can experience, however, it can also be  a bit overwhelming. So here are 6 tips on how to stay calm and enjoy your special day!
Do not go on an empty stomach
Missing meals on a normal day is bad enough, but missing meals on the most important and probably exhausting day of your life is even worse. Make sure that on the morning of your wedding you eat a good and filling meal. The frantic nature of wedding mornings can sometimes mean that couples forget to eat properly. Eating a good meal will ensure that you have the right amount of energy throughout the day.
Give yourself plenty of time to get ready
Whether you are the bride or the groom, do not underestimate the time you will need to get ready. If you think you will need one hour, add another 30 minutes to that. Having extra time to deal with any unforeseen situations is always a good idea. Ask your bridesmaids or groomsmen to help keep an eye on the time so that you do not have to worry about it.
Drink plenty of water
Weddings can be exhausting. From greeting guests to dancing to taking wedding pictures, you are bound to get tired. In order to feel more energised and hydrated, make sure you drink plenty of water throughout the day.
Stay calm during mishaps
No matter how well-planned and organised a wedding is, there is always a chance that small things may go wrong. Instead of being stressed or anxious if something does not quite work out, keep calm and relaxed, bring yourself back to the present and reflect on the importance of your special day.
Change of shoes at the reception
This is specifically for the ladies! We all know that being in heels for long periods of time can be very painful, so make sure that you have an extra pair of shoes to change into later on. Especially if you'll be dancing a lot, as a pair of comfortable shoes is a must!
Look at the bigger picture
Your wedding day is the day you make the commitment of a lifetime to the one you love. It is when you become partners in everything you do. Take a few minutes with your new spouse to reflect on the day and bond as husband and wife.
Marriage is the beginning of a new journey together as a couple, and what better way to start this journey than by attending our Love Talk seminar. I know what you're thinking – "why should we go to a love seminar when we've just gotten married. We don't have any problems in our relationship right now". The Love Talk seminar provides advice not only for couples with issues, but also for happy couples who want to learn the secret to keeping the love alive in their relationship. Remember, prevention is better than cure.
Join us for our Love Talk seminar every Thursday at 8pm at our UCKG HelpCentre headquarters in Finsbury Park! If you would like more information, please call 020 786 6000.
*Source https://www.huffingtonpost.co.uk/christina-barker/10-top-tips-for-your-wedd_b_14188982.html