Building Altars
Altar, creation and power, fulfilled in his life, God, Gospel of Matthew, Jesus, relationship with God, resolve a problem, sacrifices,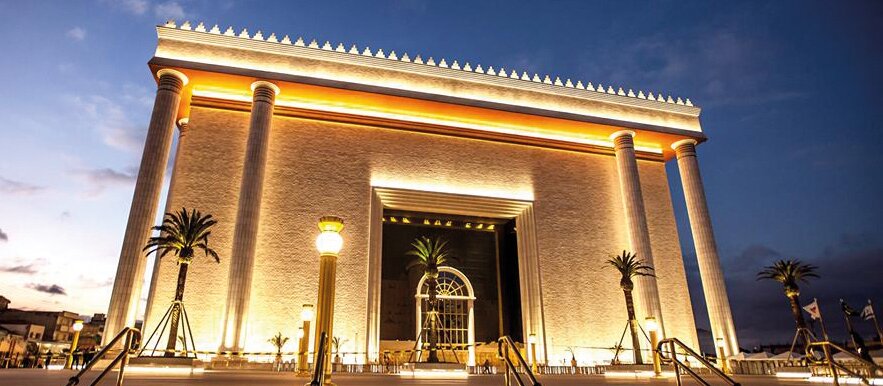 Abraham was a great man; only Jesus could beat him in importance.
Why?
Because before his name was changed to Abraham, he was already accustomed to building altars, despite the fact that his sacrifices produced no results because he sacrificed to pagan gods.
Many people don't stay in the church because of the altar. When they are introduced to it, they want nothing to do with it. They are simply none the wiser that they have been sacrificing since they were born.
We all have to build altars daily. When you leave home to go to work, you are building an altar. Or do you wake up at 6am every morning, smiling and happy to get out of bed? It's the first altar you build when you wake up, and you sacrifice to go to work.
Abraham built four main altars in his lifetime:
1st—the altar of promise:
When he got the promise, he built up an altar to make sure it would be fulfilled in his life.
2nd—the altar of intimacy:
Abraham came to know the Lord as more than just the God of all creation and power. He was becoming familiar with the Lord. He started to develop his relationship with God.
3rd—the altar of no return:
Abraham built an altar of restoration to rebuild his old commitment. He feared for his life when he was in Egypt. He was so ashamed of his weakness that he built an altar to ask God for forgiveness and renew his vow.
4th—the altar of possession:
Abraham took possession of everything! Don't be afraid of the altar. That's where you need to go when you want to resolve a problem. Abraham went from altar to altar and he saw results. And if the God of Abraham is our God, then we will also see results, when we look to Abraham, our father in faith, and do as he did.
God bless you.
Bishop Randal Brito
bishop@uckgnew.org