There is an epidemic of lonely men
about the subject, Clinical trial, Mental disorder, Mental health, reluctant to discuss, Spotlight on Men,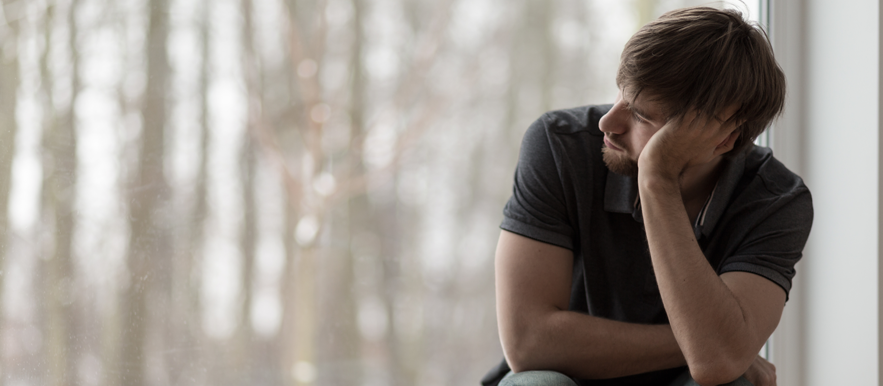 Researchers say men reach their 'peak' of loneliness at the age of 35
When we think about the subject of loneliness, who comes to mind? We often associate this feeling with elderly people; however, according to new research, there is a 'silent epidemic' of loneliness occurring among men in their thirties.
As part of the Spotlight on Men month, a study conducted by the Jo Cox Commission found the following:
An estimated eight million men (35%) feel lonely at least once a week.

Nearly three million men (11%) battle feelings of loneliness every day.
Due to the stigma surrounding mental health, many people are reluctant to discuss what they are going through. And according to researchers, more than one in ten men are lonely but will not openly talk about it. Recent studies also suggest that the age when men are most likely to suffer from 'peak loneliness' is 35. This could be due to a number of reasons, such as relationship breakups, unemployment, moving away from friends or bereavement.
Labour MP Rachel Reeves, who co-chairs the commission, said: "Loneliness is a silent epidemic hidden inside every family and community in the UK and can affect any one of us and at any time. Now is the time to break the silence and start a conversation."
The Spotlight on Men month aims to encourage a national conversation about the impact of loneliness in a bid to tackle the epidemic.
This campaign is just one of the many initiatives that are being taken in the UK to break down the stigma and silence surrounding mental health.
What do you think about these findings? Do you think more should be done to tackle this issue? Tell us what you think in the comments below!