The meaning of the cross
Babies, Bible, cross, God, God the Father, Holy Spirit, Jesus, related to God, Resurrection of Jesus, self-denial, things for God, what God wants, with good eyes,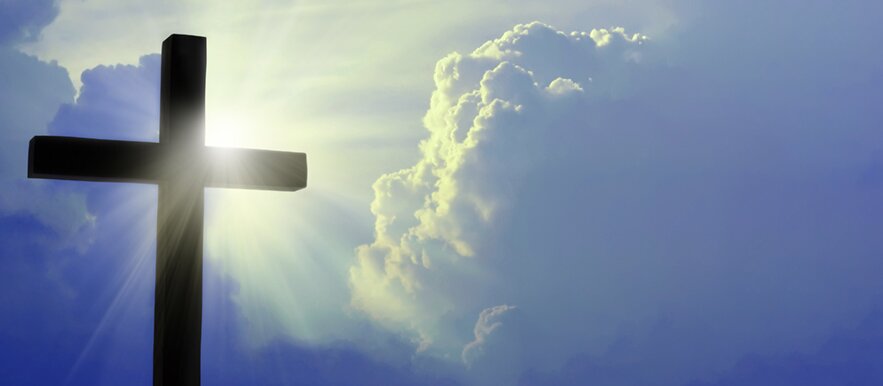 "Then Jesus said to His disciples, 'If anyone desires to come after Me, let him deny himself, and take up his cross, and follow Me.'" (Matthew 16:24)
Deny yourself:
God is sovereign and His sovereignty can only remain if His creatures are completely, not partially, submitted to Him.
When we deny ourselves, we go against our own will. We don't do what we want, but what God wants. This is the meaning of self-denial. We must distinguish what our will is from God's and see if it doesn't confront His. If it does, that is when we must deny our own and choose to do His.
It is a huge sacrifice. It is so sacrificial that this is where most people stumble. People have no problem in loving Jesus, but they have a problem with doing His will.
Self-denial isn't only related to God, but also to our neighbours. It starts at home between a husband and his wife. If there is no self-denial between them, and if they do not treat each other in a way where they consider the other to be more important than themselves, then whatever they try to do for God becomes fake.
Jesus said that you cannot love Someone you do not see, if you don't love those you do see. Your first neighbour is your spouse. If you do not love, respect and consider your spouse, then you also do none of these things for God.
The reason why many marriages fail is because the wife does not grasp that she replaces the husband's mother, and the husband is a substitute for the wife's father.
Jesus said that if you want to become the greatest of all, then you must serve others. Look at people with good eyes; see Jesus in everyone and deal with them as though you were dealing with Jesus.
Take up your cross:
Many interpret taking up their cross as pain, sickness and suffering. But this is wrong.
The cross is formed by the horizontal and vertical bar. The vertical represents your relationship with God. The horizontal is your relationship between you and your spouse and others.
Salvation comes from the cross.
"Let each of you look out not only for his own interests, but also for the interests of others. Let this mind be in you which was also in Christ Jesus, who, being in the form of God, did not consider it robbery to be equal with God, but made Himself of no reputation, taking the form of a bondservant, and coming in the likeness of men. And being found in appearance as a man, He humbled Himself and became obedient to the point of death, even the death of the cross. Therefore God also has highly exalted Him and given Him the name which is above every name, that at the name of Jesus every knee should bow, of those in heaven, and of those on earth, and of those under the earth, and that every tongue should confess that Jesus Christ is Lord, to the glory of God the Father." (Philippians 2:4-11)
God loves it when people deny themselves; only then do they receive exaltation from God.
"'For I was hungry and you gave Me food; I was thirsty and you gave Me drink; I was a stranger and you took Me in; I was naked and you clothed Me; I was sick and you visited Me; I was in prison and you came to Me.' Then the righteous will answer Him, saying, 'Lord, when did we see You hungry and feed You, or thirsty and give You drink? When did we see You a stranger and take You in, or naked and clothe You? Or when did we see You sick, or in prison, and come to You?' And the King will answer and say to them, 'Assuredly, I say to you, inasmuch as you did it to one of the least of these My brethren, you did it to Me.'" (Matthew 25:35-40)
Be humble before God and your neighbours.
Love God and your neighbours.
Are you willing to take up your cross and carry it until the very end?
Without this, there is no salvation.
Bishop Randal Brito
bishop@uckgnew.org