The Lord's Supper
better and stronger, Christian Church, commitment to God, edir macedo, start a new life, Universal Church of the Kingdom of God,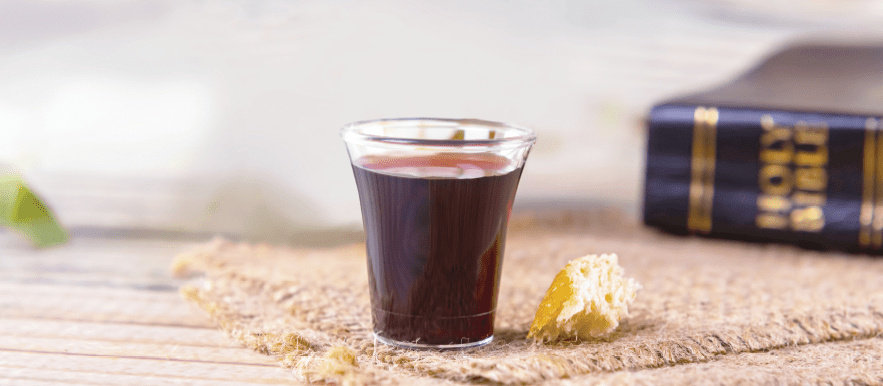 The Lord's Supper is one of the most important parts of a person's spiritual life, and only those who partake in it with sincerity and the desire to commit to God, can benefit from it.
However, not everyone partakes in the Lord's Supper for the right reasons. There are two main reasons why people may partake in the Lord's Supper:
As a religious obligation and routine. They are used to partaking in it on a regular basis, even though they do not fully understand the meaning behind it. And they don't want to feel left out from everyone else who is taking part.
To make a commitment to God and to strengthen their faith.
How have you been partaking in the Lord's Supper? Only you can answer this question.
The Lord's Supper is similar to getting married, except this marriage is with God. Just as you make your vows and commit to be faithful to the bride or groom, the same principle applies when you partake in the Lord's Supper. You are making a vow to live according to God's Word and starting afresh in your life. You are establishing your relationship with God.
Furthermore, just as you need to sacrifice and invest in your relationship with your partner, the same needs to be applied with God. Every time you partake in the Lord's Supper, you are renewing and investing in your relationship with Him to make it better and stronger.
Don't allow yourself to partake in the Lord's Supper just because it has become a part of your regular routine or because everyone else is partaking in it. Instead, make the Lord's Supper a special moment to 'marry' and 'renew' your vows with God. When you do this, the Lord's Supper will not just be another regular event in your routine – it will be a transformational part of your life and you will be renewed spiritually.
"Therefore whoever eats this bread or drinks this cup of the Lord in an unworthy manner will be guilty of the body and the blood of the Lord."
(1 Corinthians 11:27)
This Wednesday 28 April we will have the Lord's Supper, and you will have the opportunity to start a new relationship with God and develop your faith. Your past will be washed away and you will start a new life with Him. The Lord's Supper is not a religious formality, but an incredibly important way to establish your faith!
This meeting will leave you feeling at peace and happy in your life!
If you would like more information, please call our 24-hr helpline on 020 7686 6000.
Event: The Lord's Supper
Day: Wednesday 28 April
Time: 7.30pm (also at 7am, 10am, 3pm)
Address: Your local UCKG HelpCentre