More young men are self harming
a clear sign, Addiction, mental health issue, Self-harm, young person, Youth Group,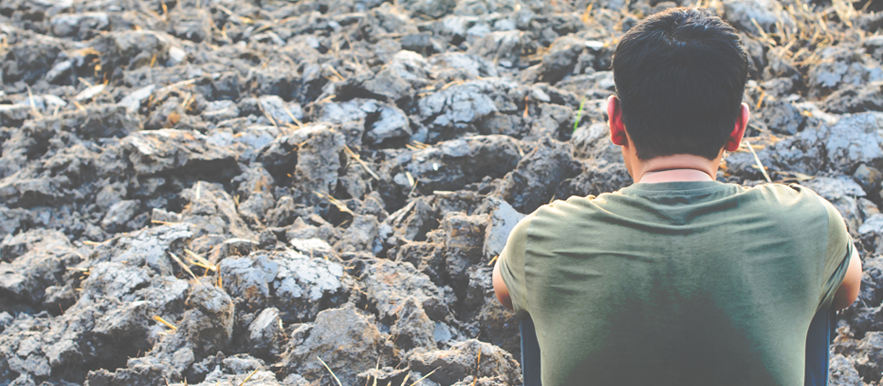 A poll recently conducted by three leading youth charities – the Mix, Self-Harm and Young Minds – found that out of the 500 men aged between 16–24 who were surveyed, 24% admitted to deliberately harming themselves.
According to a YouGov poll, one in four men are turning to self-harm due to depression, anxiety and stress. Many men who were surveyed said that they would turn to over-exercising, hair-pulling and taking drugs when they felt under pressure. 21% would drink heavily, 19% would punch walls as an outlet for stress and 16% would turn to controlled eating.
These statistics are a clear sign that women are not the only victims of depression and stress; but an increasing number of men are suffering with mental health issues, too. From image insecurities to today's pressures on young people, more people are succumbing to symptoms of depression and anxiety, among others. Dr Marc Bush, a senior policy adviser at Young Minds, said: "Young men can find it hard to express their emotions because they need to be lads and have a sense of belonging. But they can have lots of issues with self-esteem and then have difficulty processing their emotions." He also said more needs to be done to raise awareness about young men's mental health so that they feel comfortable to talk about what they are going through and learn ways to cope with it.
This report comes after another survey had shown a rise in the number of children and young people self-harming. A spokesperson for the NSPCC reported that "18,779 children and young people in England and Wales were admitted to hospital for treatment for self-inflicted injuries – a 14% increase over the last three years."
At the UCKG HelpCentre, our drive is to help people live better lives, and we have a range of meetings and groups specifically dedicated to catering to people's specific needs. One of these groups we have is the Victory Youth Group (VYG). Known as the biggest youth network in the UK and is present in various other countries, the VYG's aim is to help young people overcome their problems and become the best version of themselves. With empowering and inspirational weekly meetings and youth mentors on hand to help, the youth group is dedicated to ensuring youths live happy and fulfilling lives. We have many youths who went through many problems and managed to overcome them with the support and advice provided by the VYG.
If you know any young person who is going through a problem, or if you are a young person and you are facing a hard time, come to the VYG and learn to become the best version of you! Sunday Live takes place every Sunday at 1.30pm and Real Talk is every Wednesday at 6pm.
We also have the IntelliMen Project, which aims to help men of all ages become better in all areas of their lives. The programme consists of a range of tasks that will challenge men to improve themselves. Any man can join, as long as you are ready and committed to the programme! If you would like more information please go to the IntelliMen website.
If you would like to speak to an adviser regarding the VYG or IntelliMen project, please call our 24hr helpline on 020 7686 6000 or visit your local UCKG HelpCentre.
Source*https://uk.news.yahoo.com/quarter-young-men-self-harm-092419564.html