London Youths to March Against Knife Crime Saturday 27 July
a Christian church, achieving financial security, fun and spiritual development, make wise choices, VYG,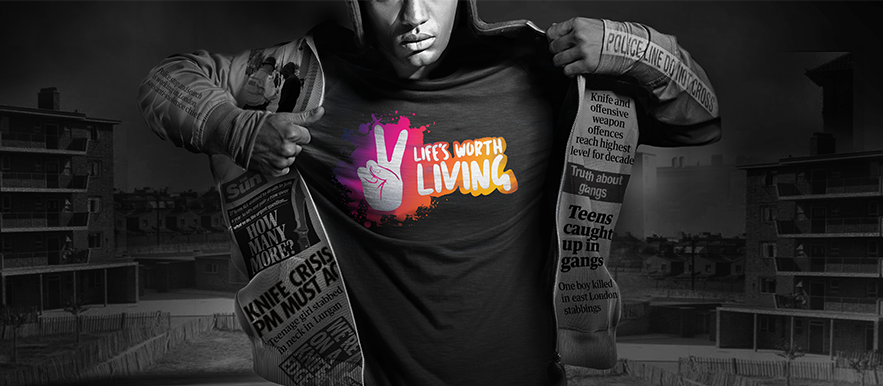 In response to the wave of knife crime engulfing the capital, the Victory Youth Group (VYG) is holding its Life is Worth Living March on Saturday 27 July in London E16. The aim is to spread awareness of underlying issues that contribute to this dire situation and launch follow-on sporting and educational activities.
The march starts at 3pm close to Canning Town Station, Silvertown Way, London E16, and ends at Stratford Park, a little less than two miles (2.8km) away. It's an easy walk that should take about an hour, and everyone is welcome to join VYG's 14-25 year olds, and adults from the community who are ready to stand up and march peacefully for change.
Ade Titilawo, the UK VYG coordinator said: "We expect to out-do our 2017 and 2018 Life is Worth Living marches, which attracted first 600 and then over 1,000 marchers, with a bigger crowd for 2019. The follow-on activities, which are open to all young people, are aimed at keeping youths happily and productively occupied, and hence less likely to be interested in knives.
"We are currently seeking venues in the vicinity of our 17 London HelpCentres where we will be providing sports activities for youths from 4.30pm on Sunday afternoons. We'll also be holding Tuesday afternoon/evening workshops for youths on achieving financial security at our HQ in The Rainbow Theatre, Finsbury Park. The topics to be tackled range from careers and entrepreneurship for young people through to guidance on wise spending and saving."
Since its inception in 1996, the VYG has been a force for good, encouraging the young to make wise choices for fulfilling lives. Many of those it has helped have come from troubled backgrounds; some have been involved in gangs, drugs and violence, while others have been victims of abuse, or are from dysfunctional homes. The real life testimonies we have received show how VYG helps to turn lives around.
ENDS
Notes to editors
VYG is the youth arm of the UCKG HelpCentre, and works to help young people aged 14 to 25 to develop their full potential. VYG started in the UK in 1996 and has been growing steadily ever since. Over 1,300 young people attend VYG meetings every week, sharing sessions that include practical teaching, fun and spiritual development.
UCKG is a Christian church and registered charity that offers a range of practical support activities alongside spiritual support and comfort and welcomes all-comers. It reached the UK in 1995 and has gone from strength to strength, providing support and spreading the Christian faith. There are UCKG HelpCentre branches in England and Wales.
For further information please contact the UCKG HelpCentre Press Officer via e-mail on press@uckg.org or direct line 020 7686 6033, or call the PR Consultant on 07867 510 909.