Over 300 attend Finsbury Park gun and knife crime awareness event
life case studies, members of the VYG, spreading the Christian faith,
Tuesday, 11 April 2017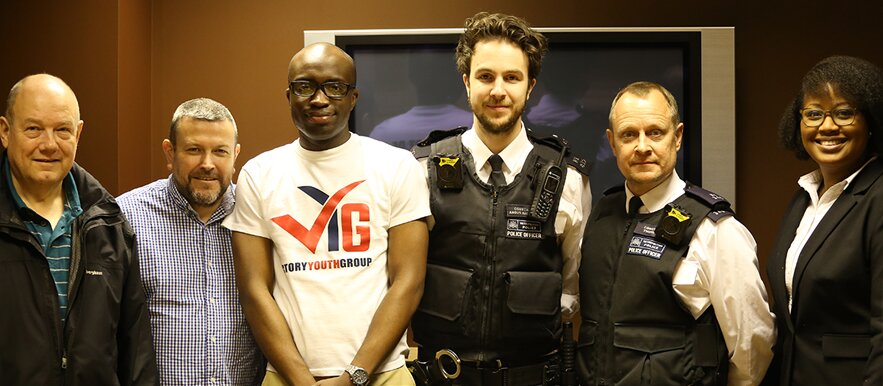 Just over 300 youths along with some parents and other interested adults attended a gun and knife crime awareness event called About this Life at the Rainbow Theatre, Finsbury Park on Sunday 2 April.
The event was organised by the Victory Youth Group (VYG) and supported by officers from the Met, including keynote speaker PC Peter Wilson from the Trident unit, and Islington Councillor Gary Heather.
The purpose of the event was to address the incidents of violent crime that occur all too frequently among today's youths, and opened with PC Wilson's talk.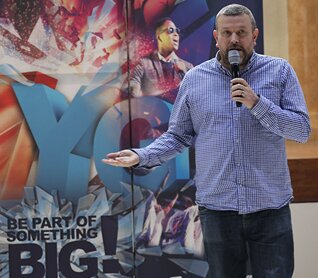 He gave an interactive presentation on the legal and physical implications of carrying an offensive weapon, joking and engaging well with the youths in the audience, and showed relevant images to illustrate his points.
The play that followed – named About this Life – was put on by members of the VYG and was poignant, hard-hitting and very realistic, following the lives of two London suburban families whose lives were linked through drugs, gun and knife crime and in due course, tragic consequences. It drove home a number of key points about the stark realities of violent crime and gang life in the minds of everyone present.
Two VYG members then provided real life case studies, telling how they used to follow the gang lifestyle before changing to become responsible citizens. Finally, Youth Leader Ade Titilawo who leads the VYG nationally in the UK, urged the youths to be conscious of making the right decisions for themselves and not to be led astray by peers with ill intent.
Similar events were held in the UCKG HelpCentres in Brixton, Catford, Kilburn and Plaistow, and were supported by Trident officers and local councillors, and in one instance by the Race Equality Foundation.
ENDS
Notes to editors
Caption to main photo, left to right: Cllr Gary Heather, PC Peter Wilson, Youth Leader Ade Titilawo (VYG National Leader), PC Angus Marshall and PC Shane Grant (both from Finsbury Park), and Excellentia Esh (Community Outreach Representative for the UCKG in Finsbury Park).
The additional photos show: PC Wilson (top) and scene from the drama About this Life as depicted by VYG actors.
*Trident was formed to tackle black-on-black gun crime and has since been expanded to deal with knife and gang crime.
UCKG is a Christian church and registered charity that offers a range of practical support activities alongside spiritual support and comfort. It reached the UK in 1995 and has gone from strength to strength, providing support and spreading the Christian faith through its branches in England and Wales.
VYG is the youth arm of the UCKG HelpCentre, and works to help young people develop their full potential. VYG started in the UK in 1996 and has been growing steadily ever since. Over 1,300 young people attend VYG meetings every week, sharing sessions that include practical teaching, fun and spiritual development.
For further information please contact the UCKG HelpCentre Press Officer via e-mail on press@uckg.org or direct line 020 7686 6033, or call the PR consultant on 07867 510909.