Croydon youths litter pick for a festival
A dozen young people, litter picking, spiritual support and comfort, the rest is history,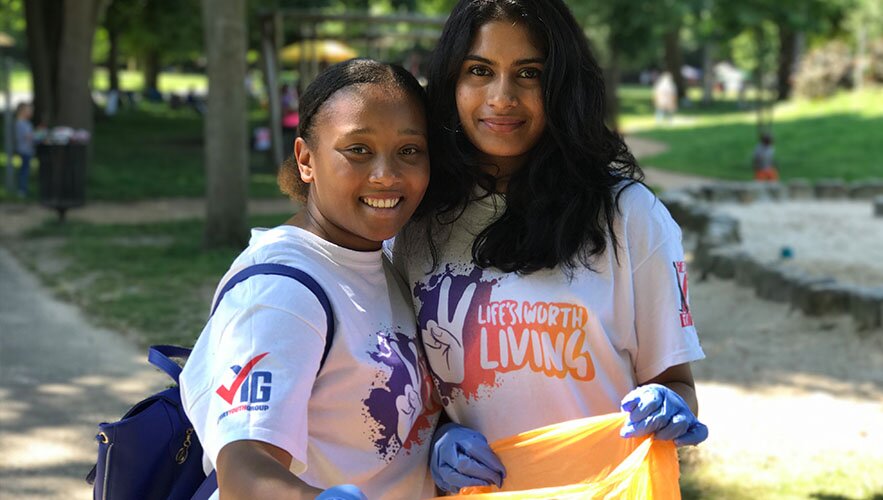 A dozen young people from the Croydon branch of the Victory Youth Group (VYG) volunteered to clean and pick up litter at a recent festival in Wandle Park. This was obviously a great success as they were highly praised by Andrew Dickinson, Croydon's volunteer and learning officer for community engagement.
He said: "The VYG were a fantastic help to me at the summer festival on 17 June by doing litter picking. This meant that the park looked good for visitors".
The 12 volunteers got involved because they wanted to be more engaged locally by giving back, and were also keen to raise awareness of the different ways in which the VYG can be of help to the community. They started by contacting Croydon Council's clean and green champions department, and the rest is history.
The VYG's involvement was under the banner of their annual 'We Care! – Youth Engagement initiative, in which VYG groups around the country put something back into their communities, largely through environmental activities.
ENDS
Notes to editors
Photo: left to right; VYG volunteers Venitia and Thanuisha
UCKG is a Christian church and registered charity that offers a range of practical support activities alongside spiritual support and comfort. It reached the UK in 1995 and has gone from strength to strength, providing support and spreading the Christian faith through its branches in England and Wales.
VYG is the youth arm of the UCKG HelpCentre, and works to help young people develop their full potential. VYG started in the UK in 1996 and has been growing steadily ever since. Over 1,300 young people attend VYG meetings every week, sharing sessions that include practical teaching, fun and spiritual development.
For further information please contact the UCKG HelpCentre Press Officer via e-mail on press@uckg.org or direct line 020 7686 6033, or call the PR consultant on 07867 510909.