Don't be afraid to give up the good for the great
Emotion, I was overwhelmed, Mental health, my negative thoughts, Optimism, Psychotherapy,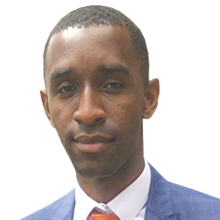 They troubled me the most when I was by myself, so I would often occupy myself. However because I had already asked for help, I was unsure what to do. Suppression became my only offer. However that's when it got worse!
My first lowest point occurred when I was twenty and my dad passed away. He played a huge role in helping me to overcome my negative thoughts. I didn't talk to anyone about the pain of losing my dad. That added to the thoughts because I didn't know how to express my feelings.
While I was walking to the gym one day, I was invited to the HelpCentre. I enjoyed my first day attendance, so I kept coming back as a result.
During this time, I was unaware that I was suffering from suicidal thoughts, but it became clear to me, as one member described his old problems to me. He recommended that I take part in a three weeks purpose of faith at the HelpCentre, which was designed to help individuals use their faith.
A month after the purpose, another incident happened to me while I was at work. I found myself in a restricted area because I was overwhelmed by my suicidal thoughts. The police were called to assist me to the hospital, for fear that I would hurt the paramedics and I eventually ended up in a psychiatric unit. Whilst I was there, I kept believing in the purpose of faith which I did and to the surprise of the doctors, I left the unit after a week with everybody amazed at the positive change in my behaviour. Today, I no longer have these negative thoughts and I wake up looking forward to the next day. This has all happened as a result of my faith."
Isaac Frimpong