Brixton Youths help out at Myatts Field Park Summer Fair
around the country, community development manager, London Borough of Lambeth, the green space,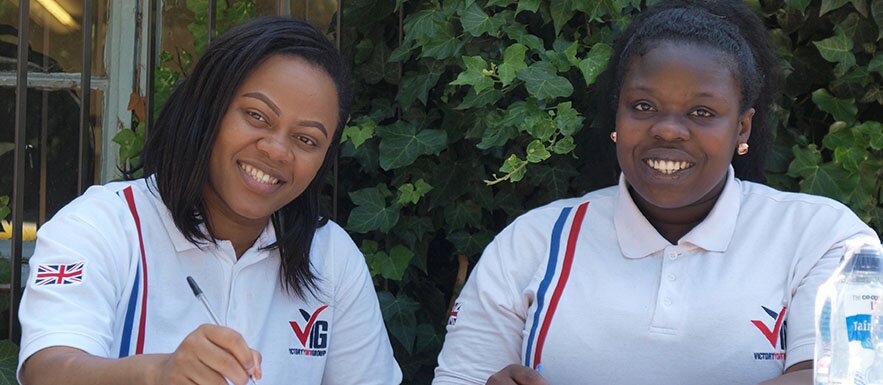 The Myatts Field Park Annual Summer Fair is a free family event celebrating food, nature, arts and the community; and this year, eight members of the Victory Youth Group (VYG) from the UCKG HelpCentre in Brixton were on hand to support the organisers.
The event is held to encourage the community to appreciate the green space at the park, which is in Camberwell, in the London Borough of Lambeth, and to signpost residents to community groups they might enjoy. Activities at the fair include live bands and dance displays, stalls, crafts, greenhouse tours, fairground rides, football tournaments and a big picnic lunch.
This year's fair – on 17 June – was organised by park manager Sarah Harrison and community development manager Victoria Sherwin. Guided by their community outreach representative, Tamara Awarieta, the VYG-ers set up stalls, met and greeted the public, stewarded and generally made themselves useful by providing support throughout the day.
Under the umbrella of their annual 'We Care! – Youth Engagement' initiative, in which VYG groups around the country put something back into their communities, Brixton VYG was keen to make a positive difference and build relationships within their community.
If the words of Victoria Sherwin are anything to go by they certainly succeeded. She said: "A very big thank you for help on Saturday; you were a huge help during the day. We were very impressed with the way your organisation is supporting young people." Her final comment – "We look forward to working with you again" – was echoed by Sara Harrison.
ENDS
Notes to editors
UCKG is a Christian church and registered charity that offers a range of practical support activities alongside spiritual support and comfort. It reached the UK in 1995 and has gone from strength to strength, providing support and spreading the Christian faith through its branches in England and Wales.
VYG is the youth arm of the UCKG HelpCentre, and works to help young people develop their full potential. VYG started in the UK in 1996 and has been growing steadily ever since. Over 1,300 young people attend VYG meetings every week, sharing sessions that include practical teaching, fun and spiritual development.
For further information please contact the UCKG HelpCentre Press Officer via e-mail on press@uckg.org or direct line 020 7686 6033, or call the PR consultant on 07867 510909.