Brixton gun and knife crime awareness event proves popular
change their world, gang crime, gun and knife crime, knife crime,
Press Release: Friday, 7 April 2017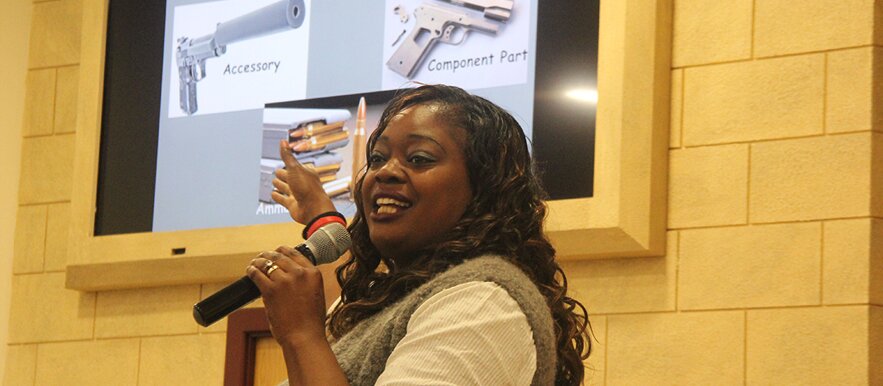 Lambeth Councillor Mohammed Sadeet and Nicola Ashitey, an officer in the Met's Trident* unit were both speakers at About this Life, an awareness event organised by the Victory Youth Group (VYG) and held at the UCKG HelpCentre in Brixton on Sunday 2 April.
Targeting young people, their parents and family members, About this Life set out to explain the complexities and issues that young people face on the streets in respect of guns, knife crime and gangs to an audience of around 150.
The event started with a bang, with the VYG's presenters questioning the audience about their knowledge of gun and knife crime, before moving on to spoken word performances and drama. A play, specially written for the event, followed the lives of two London suburban families whose lives were linked through drugs, gun and knife crime and in due course, tragic consequences.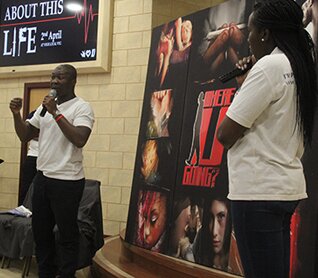 Transitioning from drama to real life, Councillor Mohammed Sadeet was introduced and spoke of his desire to tackle violent crime. Trident police officer Nicola Ashitey added to the deep insight by covering the allure and then the consequences of the gang lifestyle.
The event ended with the UCKG's youth leader, Pastor Uweme, reminding the audience of the power each person has to change their world.
Similar events were held in the UCKG HelpCentres in Finsbury Park, Catford, Kilburn and Plaistow, and were also supported by Trident officers and local councillors, and in one instance by the Race Equality Foundation.
ENDS
Notes to editors
*Trident was formed to tackle black-on-black gun crime and has since been expanded to deal with knife and gang crime.
UCKG is a Christian church and registered charity that offers a range of practical support activities alongside spiritual support and comfort. It reached the UK in 1995 and has gone from strength to strength, providing support and spreading the Christian faith through its branches in England and Wales.
VYG is the youth arm of the UCKG HelpCentre, and works to help young people develop their full potential. VYG started in the UK in 1996 and has been growing steadily ever since. Over 1,300 young people attend VYG meetings every week, sharing sessions that include practical teaching, fun and spiritual development.
For further information please contact the UCKG HelpCentre Press Officer via e-mail on press@uckg.org or direct line 020 7686 6033, or call the PR consultant on 07867 510909.