East London families learn about gun and knife crime
gun and knife crime, members of the audience, spiritual support and comfort,
Friday, 7 April 2017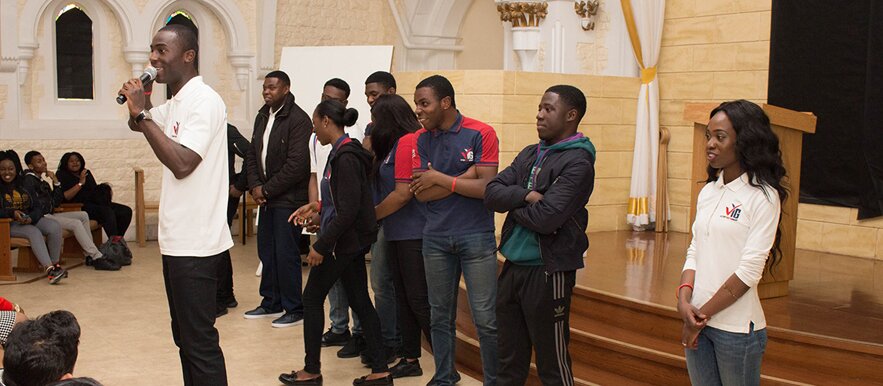 About this Life was a gun and knife crime awareness event that took place at the UCKG HelpCentre in Plaistow on Sunday 2 April. The aim was to educate youths from across East London about the gang, gun and knife crime issues that arise for members of their generation, and inform parents of the struggles that their own young people could well be facing.
It was organised and presented by branches of the Victory Youth Group (VYG) across East London and the guest of honour and keynote speaker was Newham Councillor Aleen Alarice.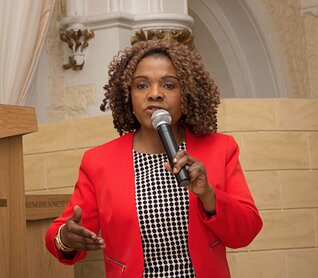 The event opened with dance and spoken word performances from the East London VYG branches, and then Cllr Alarice shared her views of gun and knife crime and said that she would love to be invited to future events.
The programme then progressed through a documentary on knife crime that helped audience members to appreciate the severity of the subject and that support is available for those that need it. Finally there was drama performed by members of all the East London VYG branches, a brief message from the UCKG HelpCentre's youth leaders and refreshments.
Comments received from members of the audience confirmed that the messages clearly reached the audience as intended. Here are a few of them:
Paulette Prince: "I was really surprised to see the number of people that knew someone who had been stabbed or killed. I've got a 13-year-old son so I've been thinking about that, so make sure [you] think about it even more and what you can do to help people around you and family."
Reggie Nelson: "The message spoke volumes in terms of the consequences that await young people who are going through, or want to engage in the gun/knife crime lifestyle. It was  also great to see parents and guardians involved in the event, as I believe it helped them to see how they can better aid their children who may show signs of engaging in this lifestyle."
Louise Businge: "It was great. The message behind the drama was good 'cos it showed different outcomes of being involved with knife and gun crime."
Stephen Elike: "The event was amazing, but also made me think. Lifestyle of gangster isn't something to be glorified. The message was great as it made people aware that carrying a knife and using it doesn't just affect one person but the whole community and family as well."
Kyle Lekha: "I really loved the event as a whole. Getting to see how much of an impact it had on the youths and their relatives was great. I believe that this event wasn't just there to inform them of the dangers but it can also serve as a catalyst for better communication between parents and children in the future."
Similar events were held in the UCKG HelpCentres in Finsbury Park, Brixton, Catford and Kilburn, and were also supported by Trident officers and local councillors, and in one instance by the Race Equality Foundation.
ENDS
Notes to editors
UCKG is a Christian church and registered charity that offers a range of practical support activities alongside spiritual support and comfort. It reached the UK in 1995 and has gone from strength to strength, providing support and spreading the Christian faith through its branches in England and Wales.
VYG is the youth arm of the UCKG HelpCentre, and works to help young people develop their full potential. VYG started in the UK in 1996 and has been growing steadily ever since. Over 1,300 young people attend VYG meetings every week, sharing sessions that include practical teaching, fun and spiritual development.
For further information please contact the UCKG HelpCentre Press Officer via e-mail on press@uckg.org or direct line 020 7686 6033, or call the PR consultant on 07867 510909.