The uncovered truth
about the Holy Spirit, between God and me, Bible, Body of Christ, Christ, Christian, do what God wants, First Epistle of John, God, God showed Himself in my life, God the Father, Holy Spirit, Holy Spirit (Christianity), Jesus, Lord, Married,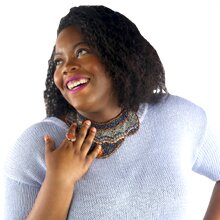 I was always a very bubbly person, and with the lifestyle I lived, no one would note what was wrong with me. I would have a good family with both my parents at home and my education wasn't bad.
However, even with all of this, I wasn't truly, genuinely happy. When I found out about the Holy Spirit, I became more and more interested as I kept hearing about it. I heard testimonies, heard the preaching and saw people give their testimonies. My thirst for it kept growing.
I remember that, a few months after going through my deliverance, there arose a special purpose in the church for the Holy Spirit to live in me. This was my opportunity, and it became my priority to receive Him. This wasn't the first purpose I participated in, so I kept trying without giving up. This wasn't a purpose that anyone told me to do. It was something between God and me.
I just wanted to do something that showed God my true intentions. I did everything; I truly sacrificed. After I did my part and sacrificed, God showed Himself in my life in a way that I had never seen before.
This was different from the other times that I sought God, because it wasn't my feelings that took over me. It was truly an amazing experience between God and me.
I didn't have to mask or hide anything in my life. I am now truly happy and don't need to pretend to smile, and I'm able to help other people. This brings me joy: to do what God wants of me.
Glory Isobe