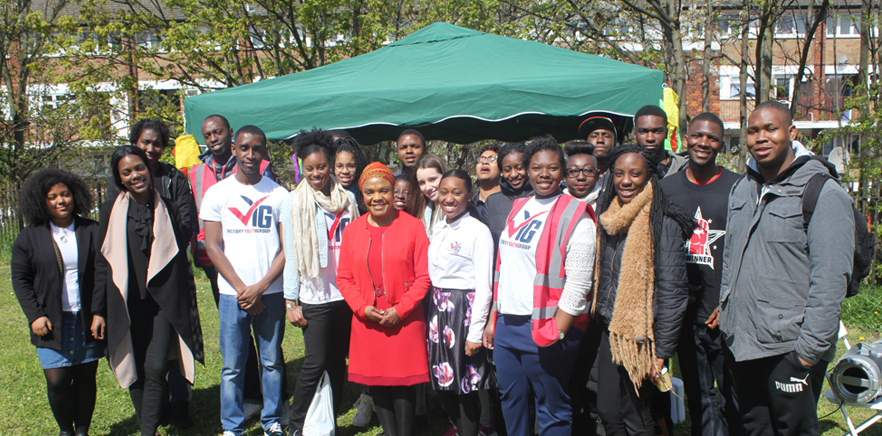 The Plaistow Youth market is a recurrent event where young entrepreneurs are able to build a foundation for their business through having the opportunity to showcase their talents and business to the general public. The event was arranged through a committee of people from multiple groups and organisations within Plaistow, including the UCKG HelpCentre and also Plaistow South Big Local (PSBL). It was a great way to unify the community and produce a great bond in an area known for rising crime records.
In the market Bianca Prince, one of the youths from the Victory Youth Group (VYG) showcased her craft making business called Busy Bee. Busy Bee is a custom crafts business where products such as sweet displays and soaps are made. "I was able to learn from the experience and surely served to help my business boost. It helped me gain experience to my business," said Bianca.
The VYG branches in Plaistow and Stratford also performed in the market to showcase their great talents. There was no sign of violence or misunderstanding between the youths present, as their exemplary unity brought great pride to the local residents. 
Overall it was a great day where the VYG was able to show off their own talents through providing entertainment. The feedback from people were all top notch and the attendees were definitely impressed with the range of talents and unity from all. The next market is due to be held in September. 
The Victory Youth Group will continue to strive to have a positive impact not only in the borough of Newham, but nationwide where one of the VYG branches are located. It is a group made up of young people that provide an upright and positive environment for their wellbeing. Literally, any one that is aged 14-25 will find themselves part of something big once they join one of our VYG branches. A platform of amazing talents, extraordinary real life transformations and people available to help solve life's complications are just some of the things the VYG has to offer. For more information about the VYG, access our VYG Facebook page.