How I turned my talent into a runway success
Creativity, Fashion, I am able to glorify God, I put God to the test, Namibia, the end of the day,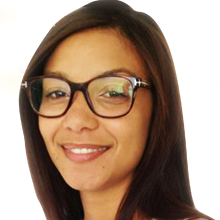 I was truly revolted as a result of having my talents diminished in terms of their true worth. I work in the fashion industry and I was just making average designs for free; this was not getting me anywhere. I tried to make presentations to companies, but I kept failing to make an impression. All I had were the musicians who modelled my products. I wasn't getting recompensed for it, so it left me empty-handed at the end of the day.
I strongly believed that God had great things in store for me, so I put God to the test. I participated in purposes of faith as well as the Monday Independence Project. I had to truly trust in God because the results weren't immediate, but I kept on persevering.
I started going after sponsorships, and, as time passed, I was even approached by companies who offered to sponsor my work, although I hadn't got in contact with them. I took part in meetings with influential people in the country; I also had the privilege to meet the First Lady of Namibia.
My work has become well-known throughout the whole country, and I have received recognition for my talents, which were once despised. By receiving this recognition, I am able to glorify God through my success. I am often invited to international events, and I currently work with big companies on mass-production garments. However, I know this isn't the end; I believe God has a lot more in store for me.
Nikola Conradie