One step closer to my career
Art and Design, Art Nouveau, Cultural heritage, Europe, Fine art, God could help me achieve my dreams, the Monday services, United Kingdom,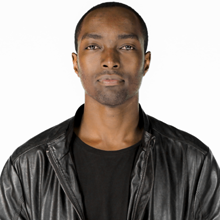 At a young age, Claude knew what his dream was to be, but growing up in a developing country, he knew that his educational goals would suffer due to his financial circumstances…
I always wanted to study something in which I was talented and to implement my learning into a relevant career; this would be anything that related to Art and Design. I chose to pursue this dream, although I did not have a specialised university in my country, Rwanda, nor did I have the money to pay for my studies abroad. But I trusted that my dream would come true.
Before coming to the UCKG HelpCentre, I had been trying to get help from people around my town. I carried out much work, but I did not see results. I knew in my mind that someday I would leave my country, but I did not know how or when.
The HelpCentre had been in my country since 2009. In 2011 my family and I received miraculous help while we were going through tough times in Kenya. I realised it was God who had helped us. Knowing that God was providing aid encouraged me to seek other sources of help, so when I came back to the Rwanda, I decided to visit the HelpCentre. Even though there weren't many members, I continued to come because I enjoyed the topics being discussed.
I started to attend the Monday services, which opened my mind to the miracles that could happen in a person's life. One day I had a pivotal conversation with an advisor, and he told me that God could help me achieve my dreams. From then on I started to apply my faith; two years later I was offered a presidential scholarship to study fine art in the UK.
Today, I have graduated with a 2.1 from university, and I am looking to further my studies in order to become a fine artist or a filmmaker. I never stopped attending the Monday services, and I know for sure greater things are yet to come.
Claude Niyomugabo