Pick yourself up when you're down
a Wednesday service, Angel of the Lord, God, Jobseeker's Allowance, Prayer, the HelpCentre, was barely enough,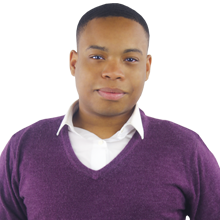 It all started when I lost my job through no fault of my own. I was saddened, but I brushed it off and continued to display my faith by regularly attending the Monday services. During this time, I had a two-bedroom property in southwest London that I could no longer afford to maintain.
I was on jobseeker's allowance and that was barely enough for me to live on, let alone pay my bills. The idea of just being on this allowance was one that I despised, especially since I did not deserve to lose my job.
During this time, there was a special event happening in the HelpCentre which I saw many videos about. However, it felt like a slap in the face after I had watched all the positive testimonies, and I became more annoyed with my situation. Then a member of my branch testified and that became the last straw for me.
Throughout this whole period, I had applied to numerous jobs. I finally received an interview offer from one of the jobs, and managed to progress onto the second stage. Things were looking promising. I was told I would hear back from them by a certain day, but to my disappointment, I didn't.
Nonetheless, I attended a Wednesday service, where the topic was about a man who had lost a lot during his life, but this man kept his faith and his situation improved. I could relate with this story on so many levels. It felt as though God spoke to me directly.
To my surprise, that evening I received a call and I was offered a job. I was not even qualified for the position, but I was told that I would receive training that would enable my salary to increase by £10,000—as well £1400 when I started, due to the company's performance in the previous financial year. As if that were not enough, I was able to recover my two-bedroom property."
Omar Reid