Millennials told they can only afford a house if they stop eating sandwiches
Burger King, Estate agent, Instagram, London, London Evening Standard, Millennials, purchase a home, Sandwich, the rest of the costs, United Kingdom,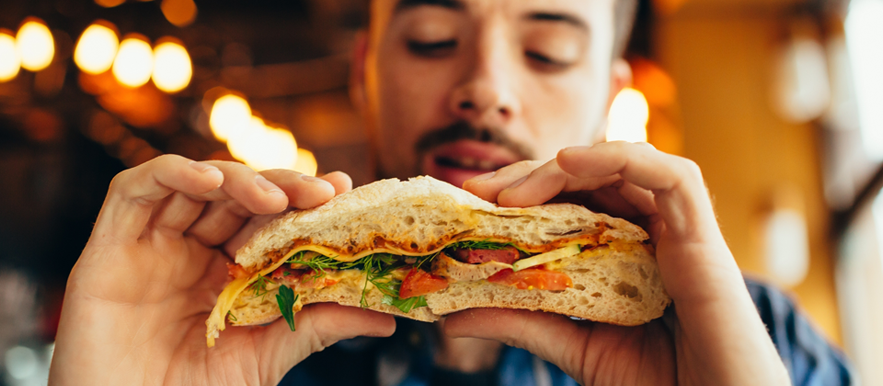 Estate agents Strutt & Parker have advised young people to make some interesting cutbacks in order to save enough money for a deposit to buy a house. According to the report shared by the Evening Standard, millennials could save enough money for a deposit on a house (currently around £64,000) if they cut out 'luxuries' such as takeaway meals, holidays, nights out, lottery tickets, mobile upgrades, and sandwiches, and that's only if their parents could lend them an additional £30,000 to cover the rest of the costs.
Understandably, many people were astonished at the report and couldn't help but notice that something wasn't quite right; as a result, they made the discrepancies clear on Twitter:
Ella
@ellahrld
Even if I had my favorite pret sandwich every day for a year, I'd only spent £1,642.50, which is nowhere near the £10,677 average deposit for a first-time buyer in London. So shh Karen. Buying lunch is not the problem here.
Theo Scott
@TheoMScott
£5 lunch + 5 working days + 45 working weeks = £1,125/yr.
Average house price = £220,000
20% deposit = £44,000.
I only need to stop eating sandwiches for 39 years to get a deposit, easy! Silly millennials.
What do you think? Are sandwiches stopping millennials from being able to purchase a home?
If you would like some advice and assistance with regard to your finances, the UCKG HelpCentre holds financial meetings every Monday throughout the day. If you would like more information, please click here or call our 24-hr helpline on 020 7686 6000
Source of information* https://www.stylist.co.uk/life/millennials-respond-to-advice-that-they-could-afford-a-house-if-only-they-stopped-buying-sandwiches/173584