Making the most of your commute
a social club, all sorts of people, Commuting, learn something new, London Underground, Transport for London, your daily commute,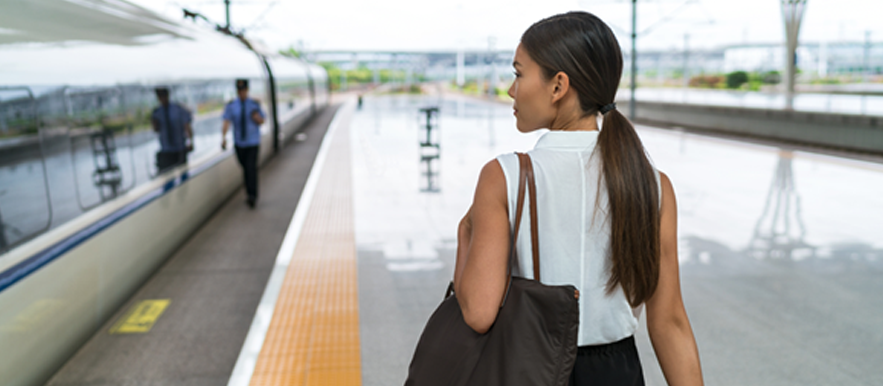 As we all know, journeys on public transport in London can be long and stressful. That is why some people have decided to make the most of their commute and explore their creative talents. Here are four examples:
Amy Dicketts travels for an hour and a half on the Tube. She photographs people she finds intriguing and asks them to tell her something unexpected about themselves. She posts the photographs she takes on her Commute blog. Speaking of her experiences, she said: 'I've heard stories from all sorts of people, including tips on how to have a happy marriage from people celebrating their wedding anniversary, to young boys trying to challenge the stereotypes people have of them.'
Jason Sutherland-Rowe travels between Shoreham-by-Sea and London, which takes nearly three hours. During this time, he has involved himself in a social club, where commuters bring food and drink, celebrate birthdays and catch up with each other. Jason says about his experience: 'We've grown from a group of commuters to a group of friends.'
Rebecca Webb has to travel between Buckinghamshire and London, which can take nearly four hours every day. She has used that time to start crocheting. She has made hats, scarves and blankets and sells them at a stall at her local market around Christmas. Speaking about the benefits of using her commute time creatively, Rebecca says: 'Using my commute productively has given me a little extra cash, it makes the journey go quicker and actually takes away some of the pain of commuting.'
Ben Yallop has managed to self-publish two books, having coming up with his novel ideas during his three-hour commute between Surrey and London. At first, he became addicted to playing Candy Crush during his travels, but then realised he was wasting 'valuable time'. From that point on, he decided to jot down some ideas for his novels and now he has two published books on Amazon. His books are set in the London Underground, so if you want a good read on the Tube, his novels may be for you.
All four examples show us that no matter what situation we are in, we can make the best of it and learn something new. You do not have to form a new creative habit on your daily commute, especially if it lasts for less than half an hour. But if you can do something different, do it. Maybe it will be learning a new hobby or making more time to do something that is not normally in your routine. Whatever it is, do something new and make the most of your day. You never know what it could lead to.
*Source of Information: https://www.bbc.co.uk/news/uk-england-38506378