Snake pit
Amen., Angel of the Lord, Bible, Christ, God, God the Father, Gospel of Matthew, Holy Spirit, Jesus, Psalms, Resurrection of Jesus, the daily life, the Lord Jesus, to guide and protect,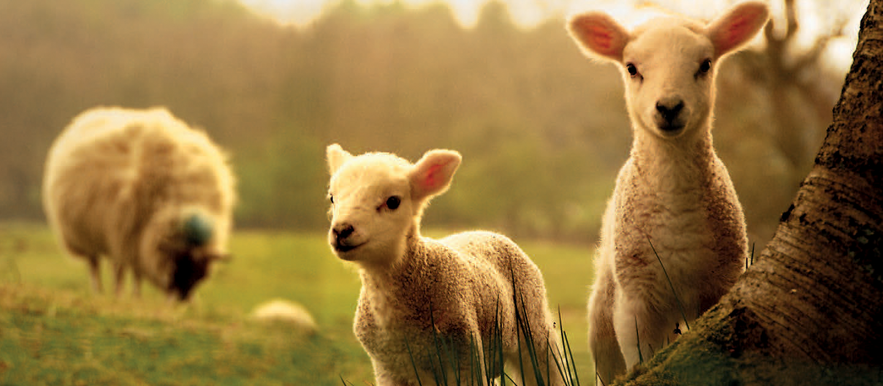 This is more or less how I see the world we live in today – a snake pit. What had always been wrong, is seen as appropriate today. What was always right, is seen as wrong today.
Everybody wants what is bad and hates what is good. Lies, swearing, hatred, gossip, grudges, etc., all of these are part of the daily life of the majority of people, including children.
Sex without commitment, late nights, clubbing, drugs and pornography, everything that is disgusting is now seen as "enjoyment". Get with one, get with another, betray him with that other guy, then move in together, get pregnant to hold him down, don't care about the fact that the baby will be born in a bitter home! And what about being pure? Most people couldn't care less! The worse a person is, the more they think that are enjoying life.
Now, a question that will only make senselater on in the post:
Have you seen a sheep up close?
She is the most beautiful thing there is! Take a good look at the picture and enjoy this small, pure and innocent animal.
Sheep are docile and super-sensitive animals. They have no natural defence mechanism, that's why they need a shepherd to guide them and to protect them from predators. They are so naïve that they are easily influenced. That's why it's easy to lose one… she wonders off and keeps going, until she's away from the flock and finds herself lost. Once she's lost, she doesn't know what to do with her life… And isn't that what happens in the world? The Lord Jesus had already seen it when He was here… Look at what He said in Matthew 9:36:
"But when He saw the multitudes, He was moved with compassion for them, because they were weary and scattered, like sheep having no shepherd". 
God sees the world like this – a place full of tired and lost sheep without a shepherd, without anyone… they are lost, being influenced by all kinds of things. It's TV, the radio, magazines, fashion, friends, music, social networks, the Internet, the rush of every day, vulgarity, well… it's a pit of snakes!
What to do with so many bad things around us? How to not be influenced? Just as sheep need a shepherd to guide and protect them, we also need a shepherd…
"The Lord is my shepherd; I shall not want. He makes me to lie down in green pastures; He leads me beside the still waters. He restores my soul; He leads me in the paths of righteousness for His name's sake. Yea, though I walk through the valley of the shadow of death, I will fear no evil; for You are with me; Your rod and Your staff, they comfort me." (Psalm 23:1-4)
Only the Lord Jesus can shepherd us! Only He has the power to refresh our soul and guide us on the paths of life.
Stop wanting to receive your comfort  from a man, family, a child, a home, a career, a course, a car, a trip, a handbag, a friendship or acknowledgement! The more you wish for these things, the less comfort you'll have… did fame, beauty and money help those who eventually committed suicide? No.
When we have the LORD as our Shepherd, we do not depend on anyone to be happy and fulfilled! He provides everything… take a look at the rest of this psalm:
"You prepare a table before me in the presence of my enemies; You anoint my head with oil; My cup runs over."
That's how I feel! While many people hate my family and my church and speak badly about us, making up lies about us, I sit at this table and eat enough of our daily bread that my Shepherd provides for me! Now that's enjoying life!
I'm not a lost sheep out there. He found me and wants to find you too, you just have to let Him!
In faith.
Mrs. Cristiane Cardoso
cristianecardoso.com/en