Its Your Local Market community event
Beaumont-Hamel, bring communities together, Brixton Road, church magazines, community groups, Community Outreach Representative, Instagram, London, Twitter,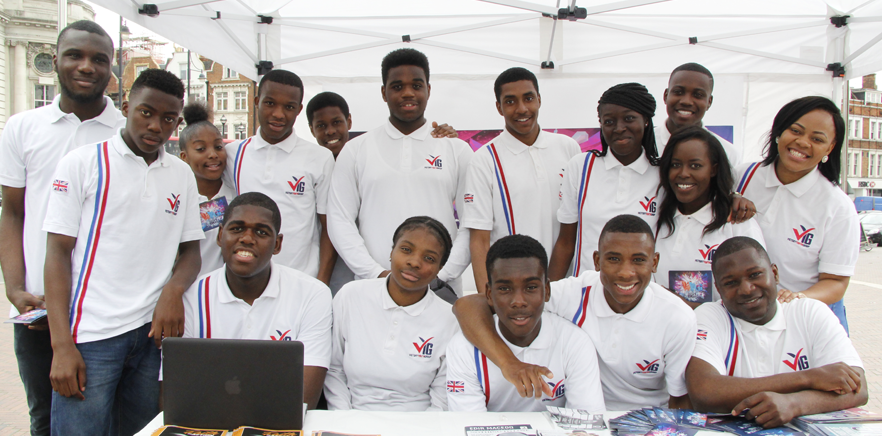 The Brixton VYG was invited to the exciting Community Event, "Its Your Local Market", which took place in Brixton, on 18thJune. The Event, which was organised by Andréa Brown was held at Windrush Square to bring communities together in Lambeth.
The Event started at midday and continued through to 10pm with people of all ages who attended. During the Event, the VYG members were able to showcase their talents and share their transformation testimonies. Assistant Pastor David, was also at hand to explain the fine work which the group does.
The Group had a stall, which was full of VYG materials and church magazines. Having the stall there gave the group members the opportunity to speak with the public on a one to one basis.
VYG member, Geovany de Calvalho, believes that the testimonies which were shared with the public played an important role in promoting the Group. He said, "I believe the presence of our youth outreach on Windrush Square, was a once-in-a-lifetime experience for us youths in Brixton, and I believe that many youths, as well as adults of the area will come the HelpCentre to learn how they can change the situations in their lives."
Assistant Pastor David explained that the VYGs presence was felt during the Event. He said, "The youths wore their VYG polos which drew a lot of attention and, when the performance started, the number of people suddenly increased! A member of the public approached me and, after speaking with him, he instantly followed the VYG Instagram page."
Brixton Community Outreach Representative, Tamara Awarieta, had worked with the church and Community Groups to make the event possible. Andréa Brown has also expressed her interest in working with the VYG for future projects.