How to enjoy camping
a beautiful day, a wonderful time, going on holiday,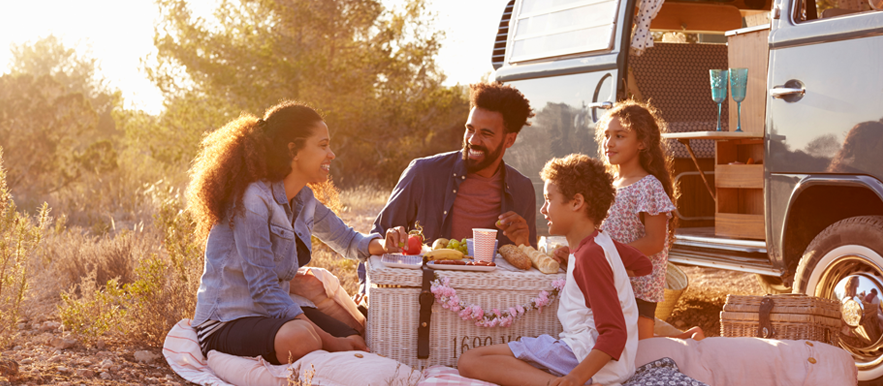 Love it or hate it, camping is generally a very cheap way of going on holiday.
It's popular with children because it gives them a degree of freedom that is rare these days. It gives city dwellers a chance of fresh air, scented by the sea or pinewoods, although agricultural smells can be a bit rich if you are unlucky. It's an opportunity – if you choose to take it – to get away from commuting, technology and stress, and to live a simpler, more relaxed life for a week or two.
The downside, of course would be a muddy field, bugs, a leaky tent, no hot water, showers or decent toilets, and no electric kettle for your morning coffee, but such deprivation these days is rare unless you wild camp. Even so, modern technical equipment will keep you warm, dry and cozy, to enjoy the patter of rain on your tent's flysheet and (hopefully) awake to a beautiful day.
For the not-so-hardy the answer is to do your homework early in the year. You are likely to find many high-quality campsites or caravan parks in the UK and Europe that offer excellent fixed accommodation and/or pitches for tourers, swimming pools, restaurants and more.
Remote shepherds' huts have been on trend for a while, offering a degree of luxury that boy scouts in bell tents can hardly dream of, and there's always log cabins in forests and 'glamping' in yurts.
Chosen wisely, even hardened city dwellers can have a wonderful time under canvass or in other specialist holiday accommodation, get close to nature and relax. It's very refreshing to be reminded that we live in a beautiful country and a beautiful world.