Headquarters of injustice
Abraham, attend church, Bible, claim God's justice, God, he had to help, Jesus, manifest your faith, Sodom and Gomorrah,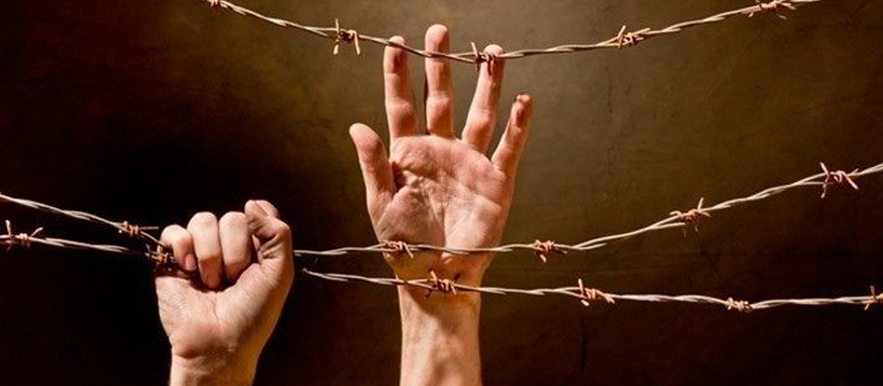 Hell is the headquarters of unrighteousness. It is the devil's stronghold, the source of all kinds of injustice – social, professional, love life, family, etc.
It is simply impossible for one man on his own, no matter how great his financial, governmental or intellectual potential, to destroy the army of unrighteousness which dominates this world, since their attacks against mankind are scattered throughout every level of society worldwide. For it is written: "…the whole world lies under the sway of the wicked one" 1 John 5: 19
To overcome the spirit of injustice, it is not enough to be evangelical, attend church, be a member, Assistant, Pastor, Bishop, Deacon or have a position in the church. No! It is necessary for the weapons against the spirit of injustice be, "…mighty in God for pulling down strongholds…" 2 Corinthians 10: 4
Only rational faith is able to destroy all injustice. You will only overcome all of hell when you manifest your faith through the sacrifice of forsaking the feelings and desires of the flesh, which the devil offers, such as – lying, fornication, wickedness, etc. In other words, sin. You must then put your whole life on the Altar – everything you are, have and want to have – to remain dependent on the Almighty.
Abraham lived in this faith and was justified by it because his life was entirely on the Altar, which is the foundation of righteousness, "…Righteousness and justice are the foundation of His throne." Psalms 97: 2
When he needed to claim God's justice, revolted for walking in righteousness, loving his wife, being faithful and not having a descendant (a son), justice was served. God said, "… Look now toward heaven, and count the stars if you are able to number them so shall your descendants be." Genesis 15: 5
When he had to help his nephew get out of Sodom and Gomorrah, he sought God's justice for his rights, and again he was answered. "Far be it from You to do such a thing as this, to slay the righteous with the wicked, so that the righteous should be as the wicked; far be it from You! Shall not the Judge of all the earth do right?"  Genesis 18: 25
My friends, only those who walk in righteousness and manifest a sacrificial faith on the Altar, are able to speak to God with such intimacy, courage and freedom. Because of Abraham, the Almighty delivered his nephew and his family from the destruction Sodom and Gomorrah.
When we live by this faith, we have the right to a life of quality when it comes to our health, family, work and every other aspect. After all, isn't "the Judge of all the earth" our Father?
May God bless you!
Bishop Edir Macedo
www.bispomacedo.com.br/en
Follow me on Twitter