Sunday of the Good Samaritan
Christian, God, in the Bible, Jesus, Parable of the Good Samaritan, Resurrection of Jesus, the perfect opportunity,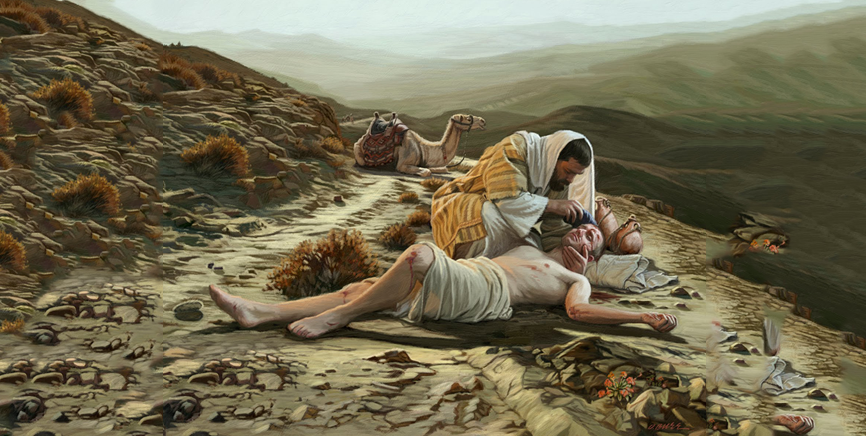 We see an alarming number of tragedies happening every day all over the world. But what is even more alarming is the fact that tragic events sometimes happen in the lives of people who are very close to us, yet those who are in dire need of help do not receive the assistance they need.
That is why, on Sunday, 30 April at 10am at your local UCKG HelpCentre, we will be holding the 'Sunday of the Good Samaritan'. We will make ourselves available to bring those who are going through a rough time in their lives to the One who is able to solve their problems.
Do you know a friend, family member or even someone you pass by regularly who may need help?
In the Bible, God shows us how important it is to be selfless and help others. The second greatest commandment is to love our neighbours as we love ourselves. Surely, we would want someone to help us if we were having a difficult time; therefore, this is what should be done for others.
There are millions of people who seem to be happy on the outside, but inside they are suffering. They live in frustration because of their family problems, financial struggles and personal woes. That is why the 'Sunday of the Good Samaritan' will be the perfect opportunity for us to rescue those who need help in their lives. It is our responsibility to go out and find those who are suffering and 'half-dead'.
"A man went down from Jerusalem to Jericho and fell among thieves, who stripped him of his clothing and wounded him and departed, leaving him half dead." (Luke 10:30)
"But a Samaritan, as he journeyed, came where he was. And when he saw him, he had compassion on him, and went to him and bound up his wounds, pouring in oil and wine." (Luke 10:33-34)
We all know someone who needs support, so come to this very special meeting, but don't come alone!
Event: Sunday of the Good Samaritan
Day: Sunday, 30 April
Time: 10am (also at 7am)
Location: Your local UCKG HelpCentre