Why must you strive to conquer
far from God, Little by little, regardless of your past,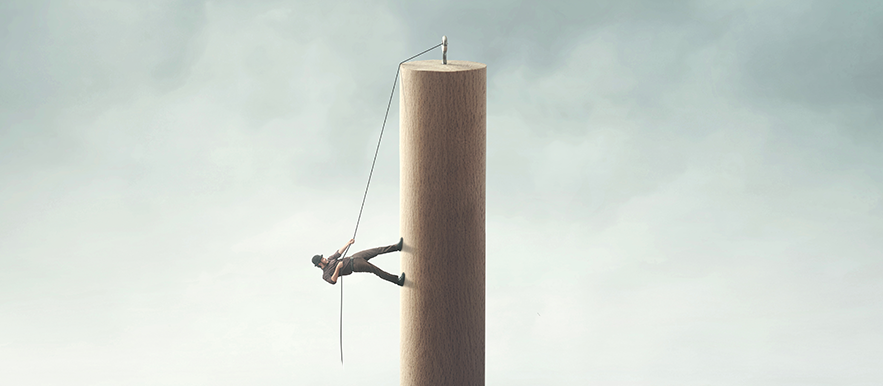 In a world where we are bombarded with information at every corner, it has become very easy to distract ourselves and let our minds wander. So many things happen to get us busy with what surrounds us that, if we are not careful, we eventually forget what is really important. We get caught up in our daily routine and we end up not having time to pray or read the Bible anymore. Little by little we are distancing ourselves from God and the end of that road is very often most tragic. Those who have gone down that path have had the worst experiences, sometimes even losing their material assets. But the gravest part of their story is that they also run the risk of losing their salvation.
"Then one said to Him, "Lord, are there few who are saved?" And He said to them, "Strive to enter through the narrow gate, for many, I say to you, will try to enter and will not be able." (Luke 13:22-23)
We must understand the importance of fighting for our salvation. That is why God urges us to strive to reach Him. He did not say we should try, or think about it, but rather we should put in all our effort; strive. We have to work tirelessly to keep our relationship with God and be relentless against anything that comes in our way. We must never give up on the salvation of our soul and yet, we have seen people throw in the towel so easily. If the cost of saving our soul means losing everything else, we must be prepared for it. That's how important it is.
If you find yourself far from God, know that God wants you to return to Him. He has never stopped fighting for you and through His mercy you are accepted regardless of your past. Don't give up after the first attempt at following Him, but keep doing His will over and over again because He will honour your efforts. Strive to please Him and only Him, without looking sideways because it is the salvation of your soul that is at stake. Understand that He is eager to have you in His arms, and will accept you back regardless of your past actions. If there was any specific reason for allowing your relationship with God to grow cold, it has to be forgotten in order for you to resume the life that was interrupted. Grudges and resentment have to be overcome, and to forgive those who did you wrong is essential for your return to Him.
The longer you hold back from returning to Him, the longer you allow yourself to suffer, and when you are far from God, you leave His protection and become vulnerable to the evils of this world. That is why He calls you back. He cares for you and wants you to be under His protection. And He doesn't look at what you did in the past, but He is concerned with the decision you will make after receiving His request to return.
"Through the LORD's mercies we are not consumed, Because His compassions fail not. They are new every morning; Great is Your faithfulness." (Lamentations 3:22-23)
If you find yourself far from God, don't miss the opportunity that He is giving you through this message. Return to Him so that He may give you the life that He wants you to live. As long as you are still alive, there is a chance, and the point of no return is death. Don't let it get to that. God wants to have a new covenant with you today.