UCKG holds its first Know your Numbers!® Blood Pressure Awareness week
Patient Care Group,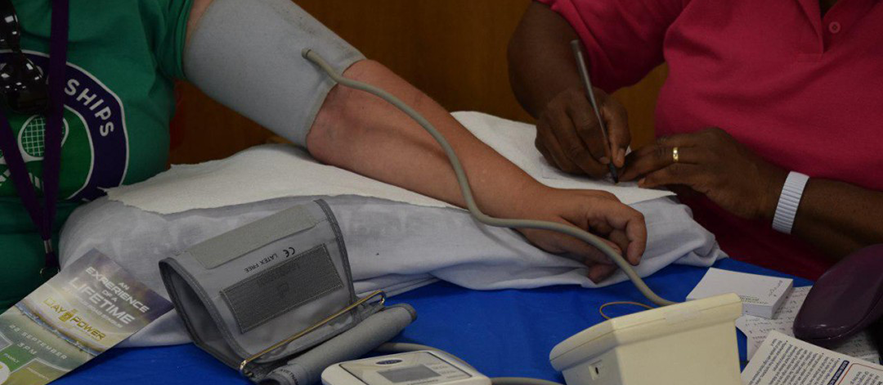 Eleven UCKG HelpCentres became official blood 'Pressure Stations' for Blood Pressure UK's 'Know your Numbers!® week, a national campaign encouraging adults across the UK to know their blood pressure numbers.
This year's awareness week (Monday 9th September to Sunday 15th September) 'Pressure Stations' were open in 10 locations in London and 1 in Leeds.
Below are the numbers for our event which proved to be a success for our first one.
No of Pressure Stations: 11
Total no of people: 889
No of 1st timers: 200
Volunteers helping during week: 62
(From Mon 9th – Sun 15th)
Nurses helping throughout the week: 49
(From Mon 9th – Sun 15th)
Sandro Marcelino from Leeds said, "It was a very good initiative and a great opportunity to measure my blood pressure which is something I don't really remember the last time I did it. Now I know my numbers and I am as healthy as I can be."
If you would like to know more about future Patient Care Group or Community Outreach events in the community, you can contact us on groups@uckg.org or call 020 7686 6020