UCKG HelpCentres in England to remain open
communal services of public prayer, support through faith,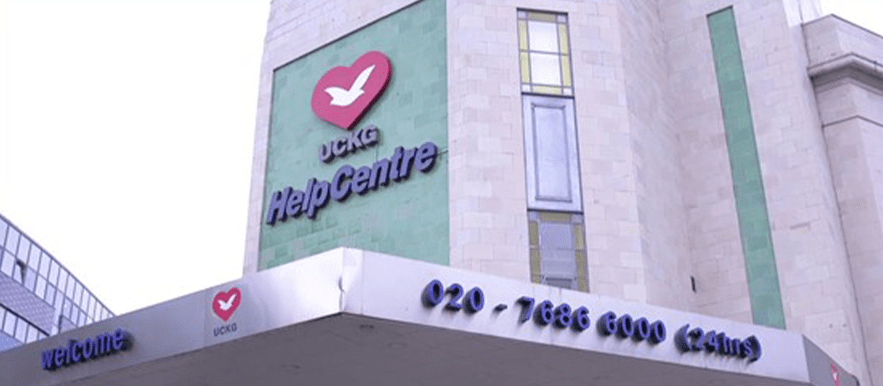 All of the UCKG HelpCentres in England will remain open for communal worship, for as long as this is allowed, following the third national lockdown restrictions on 6 January for London and much of the east and south east, and the worsening situation overall.
Bishop Álvaro Lima, who leads the church in the UK said: "In this unprecedented crisis, we greatly welcome the government's recognition of the support that places of worship provide. Many people find refuge and peace at church services in times of stress. And right now we are experiencing one of the most stressful times in living memory due to the new coronavirus variant and the UK's increasing isolation from the rest of world."
For the foreseeable future, all UCKG HelpCentres in England, will be holding up to four communal services of public prayer every day on weekdays. On Sundays there are two Sunday morning services in every HelpCentre plus streamed Bible study and a streamed service for people struggling with addictions. Weddings are suspended, however.
Throughout the pandemic to date, the UCKG HelpCentres – as these churches are known – have rigorously followed all government rules and guidelines to ensure that their congregations and pastoral teams are as well-protected against the virus as possible. That has meant wearing face coverings, social distancing and no mingling between households.
At times communal worship has been replaced with streamed services, but always, the HelpCentres have resumed in-person service promptly as restrictions have eased. Additionally, pastors are always ready to assist via the 24-hour telephone helpline (020 7686 6000). It's there for those in despair, who need support through faith and for people who can't physically come to church for health reasons.
ENDS
Notes to editors:
UCKG is a Christian church and registered charity that offers a range of practical support activities alongside spiritual support and comfort and welcomes all- comers. It reached the UK in 1995 and has gone from strength to strength, providing support and spreading the Christian faith. There are UCKG HelpCentre branches in England, Wales, Northern Ireland and Scotland.
For further information please contact the UCKG HelpCentre Press Officer via e-mail on press@uckg.org or direct line 020 7686 6033.