UCKG expands its Helpline service
community outreach, spiritual support,
Thursday, 28 May 2020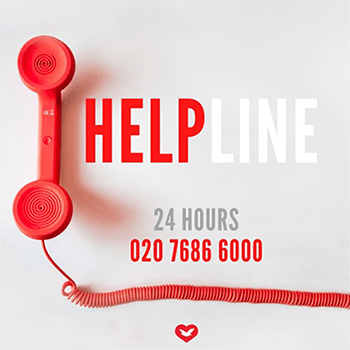 The UCKG HelpCentre is offering a much expanded support service for the duration of the COVID-19 lockdown, via its telephone helpline, which is available to all, 24/7 on 020 7686 6000.
Besides the pastors who are normally at the end of the phone lines, four additional auxiliaries have been appointed to assist with taking calls.
In normal times, the UCKG HelpCentre offers support to everyone who asks through one-on-one meetings with pastors, its services of public prayer and its community outreach and faith groups. With most of that activity suspended indefinitely, however, the telephone helpline remains as a key source of support and advice, given from a Christian standpoint alongside the UCKG's streamed services.
In the present situation, anyone can call the helpline to seek and receive advice or even to vent about their difficulties to a trained and empathetic listener, and talk over what is troubling them.
Bishop Alvaro Lima, who leads the UCKG HelpCentre in the UK said: "The lockdown and social isolation, illness and bereavements resulting from coronavirus have caused a perfect storm, presenting people with new stresses and difficulties that would have seemed inconceivable a few months ago, while exacerbating existing ones. We are hearing many distressing accounts of financial and food hardship, lost jobs and of relationships under pressure, and are doing our best to relieve the pain and offer practical advice."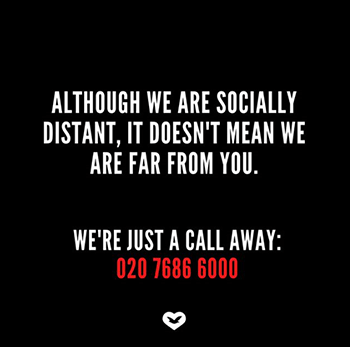 The help that the pastors are able to give ranges from providing comfort so that people know they are not alone with their problems, to spiritual support where that is wanted, or making contact with dedicated charities that deal with specific issues. In instance where there is a possibility of harm – or self-harm – they do not hesitate to involve the police.
It should be noted that the 24/7 telephone helpline is a permanent feature of the UCKG's charitable services to the UK, and will remain available to the general public once the current pandemic has passed.
ENDS
Notes to editors
UCKG is a Christian church and registered charity that offers a range of practical support activities alongside spiritual support and comfort and welcomes all-comers. It reached the UK in 1995 and has gone from strength to strength, providing support and spreading the Christian faith. There are UCKG HelpCentre branches in England and Wales.
For further information please contact the UCKG HelpCentre Press Officer via e-mail on press@uckg.org or direct line 020 7686 6033.