Kilburn soup kitchen on a roll thanks to local support
people from the local community, providing basic food bags,
Thursday, 7 May 2020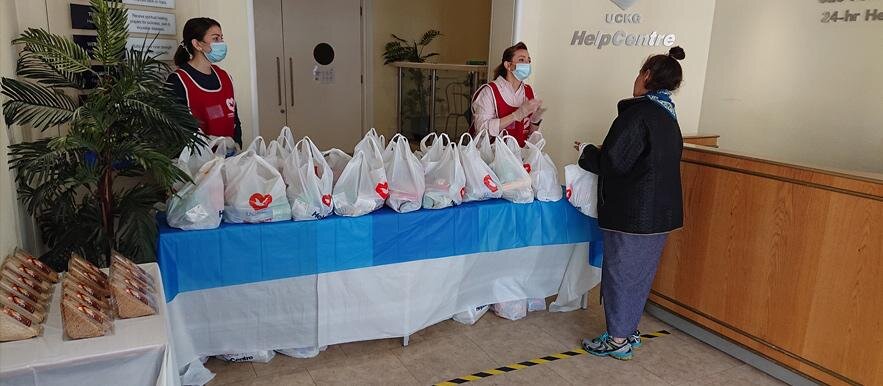 Both supply and demand have been building at the UCKG HelpCentre soup kitchen on Kilburn High Road thanks to the support of two local newspapers, the HelpCentre members, and members of other HelpCentres in Hammersmith and Southall.
Having started by providing basic food bags for just 30 disadvantaged or homeless people three weeks ago, over 70, larger and better filled bags of provisions were given out on Saturday 2 May following reports in both the Brent and Kilburn Times and the Ham and High.
The organiser, Pastor Carlos, said: "After appearing in the local newspapers, the initiative is building momentum here in Kilburn. And we are very grateful to everyone who helped in any way to make that possible.
"We had people arriving up to 45 minutes before we started today and we gave out food bags to various sorts of people from the local community, from the homeless, to the elderly, families and passers-by, in short anyone in real need of food. We even delivered two further bags of food to a family in need that we heard about. It was very gratifying for both ourselves and the recipients."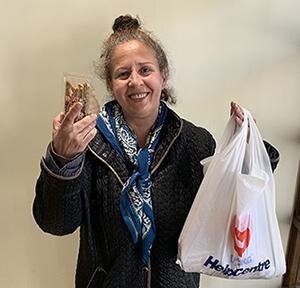 One of those recipients, Ms Najat Lamrani, (pictured on the right) from Willesden Lane said on receiving her bag of provisions "Many many thanks guys. Keep doing it"
Pastor Carlos and his team of volunteers who run the soup kitchen are certainly hoping to continue this local service for as long as necessary during the coronavirus outbreak.
ENDS
Notes to editors
UCKG is a Christian church and registered charity that offers a range of practical support activities alongside spiritual support and comfort and welcomes all- comers. It reached the UK in 1995 and has gone from strength to strength, providing support and spreading the Christian faith. There are UCKG HelpCentre branches in England and Wales.
For further information please contact the UCKG HelpCentre Press Officer via e-mail on press@uckg.org or direct line 020 7686 6033.