The wife of a wounded soldier – Part 3 – A tale by Claudia Brito
bible verse, critical condition, faith and our church, from bad to worse, God, hospital, Pastors, Prayer, read the Bible, the Kingdom of God,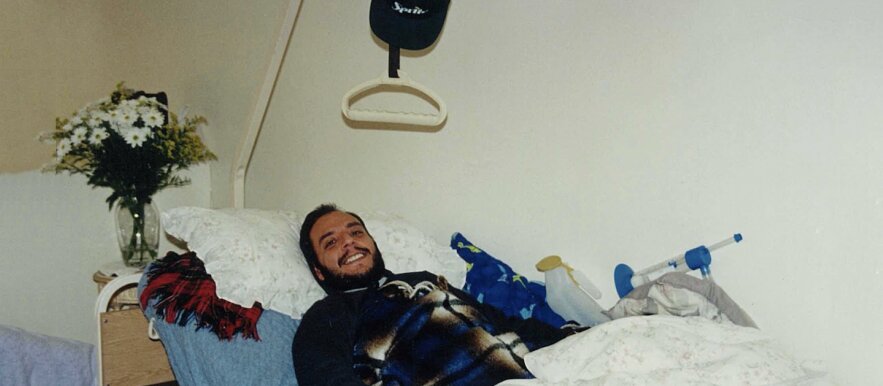 No war is fought with only one set of participants but with two opposing sides. Shots are fired in both directions and the one who prevails wins the war. I was determined to come out the victor of this war, but that meant I had to learn to deal with the shots, which the enemy fired my way.
One evening, when a Pastor came in a hurry to take me to the hospital, I immediately knew something serious had happened. When we got there, we found that one of the Pastors who were also involved in the accident was in a critical condition. We were allowed to see him for a brief period to pray for him and, minutes after that, he passed away.
A shot from the enemy
His unexpected death was a shot from the enemy, but victory for the Kingdom of God. I believe wholeheartedly that God was in control of this situation and that His Will was done on that day. However, the enemy took advantage of our grief to try and intimidate us with fear, to get us to lose faith in our God.
We had to battle and overcome thoughts like, "Your husband will be next!" "Why didn't God save him?" "Your faith is weak." But, I refused to lower my weapon and surrender. These thoughts only fuelled my revolt and my determination to glorify my God through this situation.
From bad to worse
At this point, my husband's situation went from bad to worse. He was immobile, in constant pain and was receiving hostile treatment from hospital staff, who had objections to our faith and our church. It was hard seeing him groan in pain, knowing that I couldn't do much to help him. Because his condition was deteriorating, the leadership of the church decided to move him to South Africa.
When we arrived in South Africa, we understood that the decision was God's intervention. His new doctors were appalled by the treatment he had received in Namibia and they told us that, had he stayed there a week longer, he would have been paralysed for life. That it would have been too late to perform the surgery he urgently needed to be able to walk again.
In sickness and in health
He underwent surgery, which went well, but his road to recovery was not going to be an easy one. My battlefield now became his hospital room. His recovery became my mission. Early every morning I would arrive to spend the day with him and would leave only at night. I became his full time nurse—feeding him, bathing him, changing his sleeping positions and taking care of his every need.
As his body started getting stronger, his battle shifted to his mind. He grew frustrated and could not bear being immobile and stuck in the hospital. He wanted to be doing what loved the most—to save souls! Aware of his internal conflict, I kept his mind busy with long, tender and jovial conversations. I would read the Bible to Him every day, praying that God would strengthen and help him resolve this internal battle. While reading a passage from the book of Isaiah to him, God answered my prayer. One verse from that passage caught his attention and spoke deeply to him. Immediately, the conflict inside of him ceased and a new day began for him!
Join me next week as I share with you the Bible verse that turned my husband's life around!
Mrs. Claudia Brito