I refused for my financial life to go from bad to worse
Alcoholism, better than before, Book, financial Independence Project, Graduate school, Graduation, having jobs lined up,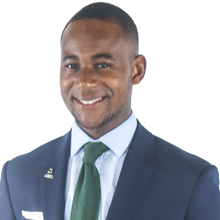 The pressure to succeed not only in university, but afterwards has increased over the years; almost at the same rate the university fees have risen. This is not surprising as who wants to make such a large investment in something and get nothing in return?
"As the time for me to graduate was drawing nearer, I started to think about what I could do differently. I had been told how hard it was for graduates to find jobs after university, as most graduate roles require experience. But coming from a traditional home, it was drummed into me that finishing university with a good classification, within a well-known subject, would guarantee me a good job.
When the time to graduate came, I thought I had it figured out and that I would be the one that was different, leaving university and having jobs lined up for me; but I soon became part of the statistic and found myself jobless. But I was determined.
I started attending the financial Independence Project meetings on Mondays a while ago, and decided that I would really put what I learnt in these meetings into practice. It wasn't always easy but I would push myself to, and as a result, I landed my first graduate job in an industry that was incredibly competitive and aggressive. In terms of what I could achieve as a rookie, I did that. I used my faith, I conquered things, I became independent, I was even able to afford to pass my driving test and buy a car. But I wanted more; I was not satisfied. I knew this wasn't the end.
Six months in, the company went through a management buyout phase. But instead of falling into despair, I didn't give up; I was determined to succeed! I spent more or less over a week doing interviews—close to five a day—with different companies that wanted to hire me, all the time motivating myself to get something better than before. But nothing really appealed to me.
Eventually, a company that showed surprising interest in what I had achieved in my short career in the industry, made me an offer, which was unbelievable. What they offered surpassed my expectations and I was even told in previous interviews that my expectations needed to be managed, but as I learnt in the Monday meetings, we are limitless. I reversed any opinion that was lower than my expectations. But it's not over yet; now I'm aiming for the moon."
Michael Akinle