The Night of Power
angry for no reason, the power of transformation,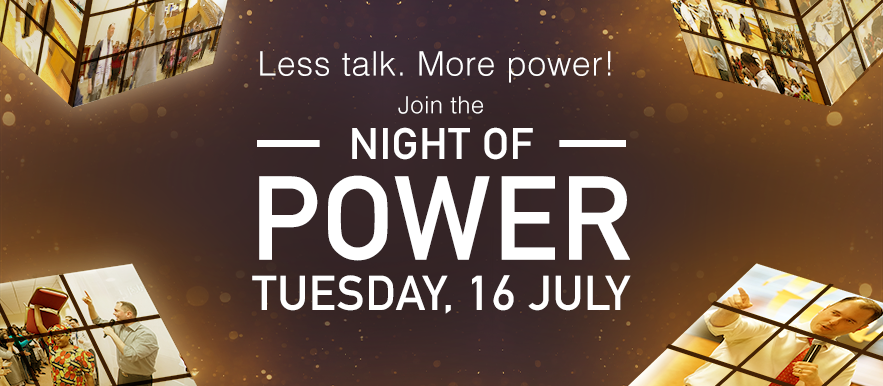 What is a god without any power? Nothing out of the ordinary, right? That is why when we choose to believe in the God of Abraham, Isaac and Israel, who became man and made miracles that no one had ever seen before, we also have to believe in His power.
The God that we believe in made Himself available to everyone and His power can be tapped into through our faith. He is ready to listen to our prayers and He is the same as He was in the time of the prophets. That is why we will hold the Night of Power event – a special meeting where we will call upon God to show His power to do great things in the lives of those who believe.
The Night of Power event presents to you the opportunity to see the results that you desire. Just as the Apostle Paul used his own clothing as a means to minister God's power to the people, we will give a blessed handkerchief on the day. (Acts 19:11-12)
If you want to experience the power of transformation in your life, don't miss this unique meeting.
Below, you can read Naomi's experience of the Night of Power:
'I felt empty inside. I was experiencing family problems and was heavily influenced by my friends. At the Universal Church, I used the power of faith to instigate a positive change in my family. I applied myself to see the inward change that I had longed for, and it happened. I was no longer moody or angry for no reason. Instead, I found the peace I was looking for, and I have let go of the negative influences in my life. Today, I am happy and a blessing in my home.'
Naomi Boketsu
Event: Night of Power
Date: Tuesday 16 July
Time: 7:30pm
Location: 232, Seven Sisters Road, London, N4 3NX