The Give Warmth Appeal
Victory Youth Group,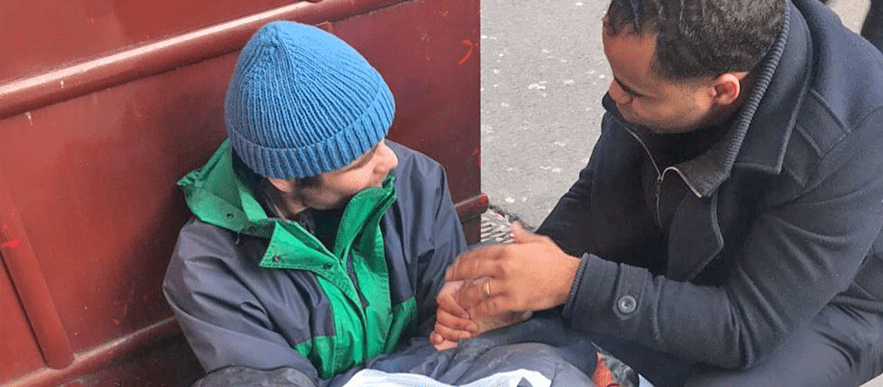 The Give Warmth Appeal is a charitable nationwide initiative carried out yearly by the Community Outreach arm of the Universal Church. This initiative has been established to positively impact the wider community of rough sleepers and low-income families. It is supported by well-meaning volunteers who passionately donate their time and skillset to make the holiday season a bit more bearable for those who are less fortunate. Every year, thousands of people are reached by this initiative and 2019 was no different.
In London, the volunteers worked together in their respective regions. In east London, volunteers ran a mini soup kitchen and gave out warm clothing items in Stratford. South London saw volunteers reaching out with clothing items in Brixton and Croydon areas as well as Catford, putting on a Christmas meal and providing clothing items to those who came through their doors that day. The west London volunteers (Kilburn, Hammersmith and Willesden Green) also came together to distribute the warm kits to those needing in their areas. In north London, the Victory Youth Group (VYG) members went out in the local areas to distribute the warm kits. There were many grateful people that day as love and kindness was shared all around to the vulnerable on the cold, icy streets.
Across the country in total, hundreds of volunteers offered their time to assist in delivering 500-odd kits of warm clothing accessories of blankets, gloves, hats and scarves. In addition, there was also a donation of about 300kg of clothing to the homelessness charity, Crisis. All the clothing donations were again made possible by the volunteers and well-wishers of the Universal Church whose hearts beat to help in their local communities across the UK.
Would you like to know how to help us this year?
Please get in touch on 020 7686 6000 and ask for the Community Outreach Representative, who will be happy to assist in your enquiry.