The Caleb Group's over 55 Revival Day
a word of faith,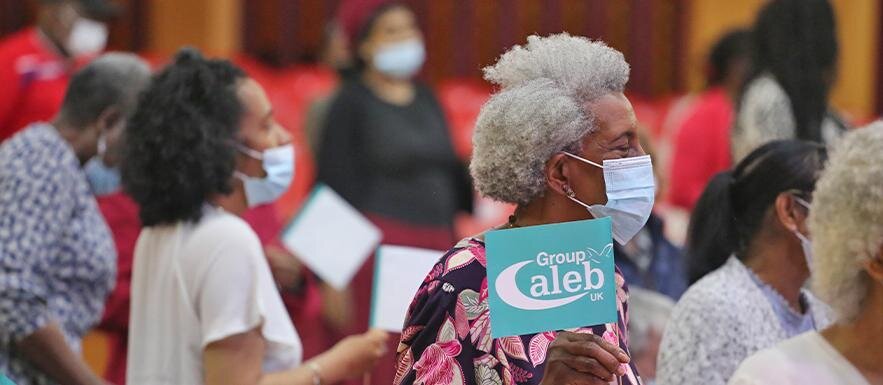 The Caleb Group's over 55 Revival Day took place on Saturday 5th June, where over 160 people from all over London attended at the Rainbow Theatre. Along with 100 people from all over the country who connected online. It was a day for people over the age of 55 to come together to be revived both physically and spiritually.
The day was filled with singing competitions, dancing competitions, and a fun quiz. There was also a drama performance in which the members of the Caleb group were encouraged to look after themselves and not worry so much about other people. Selfcare being the prevailing message.
The elderly have intensely felt the impact of the pandemic and the lockdowns, having some of the highest infection and death rates. Many lost friends and family and experienced immense loneliness. Many were shielding and could not come to church and others didn't have access to technology or the internet – so could not join the online services.
On speaking to the members of the Caleb group at the event, many of them described lockdown as 'horrible', 'stressful', 'disturbing' and 'strange'. They then went on to describe how 'joyful' the event had been for them. With one member saying they 'won't miss the next one' and another saying that their 'faith had been lifted'. A number of them spoke about how great the social element of the event had been for them – given the year they had had.
The UCKG wanted to bring this group of people together to lift their spirits and to remind them they are not alone. The day ended with a word of faith and prayers for their health and family.
The Caleb group is open to everyone over the age of 55, to find out more please feel free to call or WhatsApp our 24-hour Helpline on 020 7686 6000.