Sunday of "I Shall Not Want"
presenting your needs to God,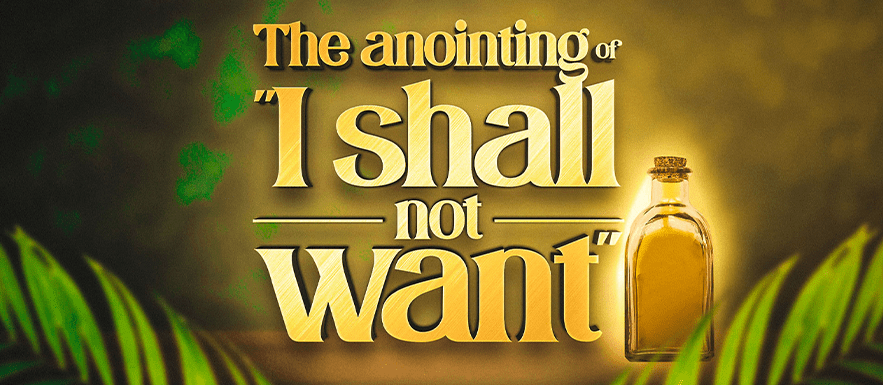 Many people are familiar with Psalm 23, and some even leave their Bibles open to this passage in their homes in hopes that this would automatically bring the blessings written in this Psalm.
What many people don't realise is that for this Psalm to become a reality in our life, we have to start by asking ourselves if the first verse is a reality in our lives.
"The Lord is my shepherd; I shall not want." (Psalm 23:1)
We must first make sure that we have been allowing Him to be our Shepherd, our Guide, which means living a life of integrity that honours Him. When we decide to do this, regardless of how much information we may or may not know about the Bible, we will see the greatness of The Shepherd in our lives.
If you have been lacking, not seeing provisions for your life, we invite you to prepare a bottle of olive oil and bring it to your local UCKG to bless. Those who were with us on Sunday, may continue anointing yourself every day and presenting your needs to God.
When God becomes our Shepherd, He will not only protect us but take care of us too!
Don't miss this opportunity!
Meeting: The Anointing of "I Shall Not Want"
Day and time: Sunday 25 at 10am (also at 7.30am)
Location: Your local UCKG branch