Seven Sundays of Flaming Fire
Chain of Prayer, strength to fight back,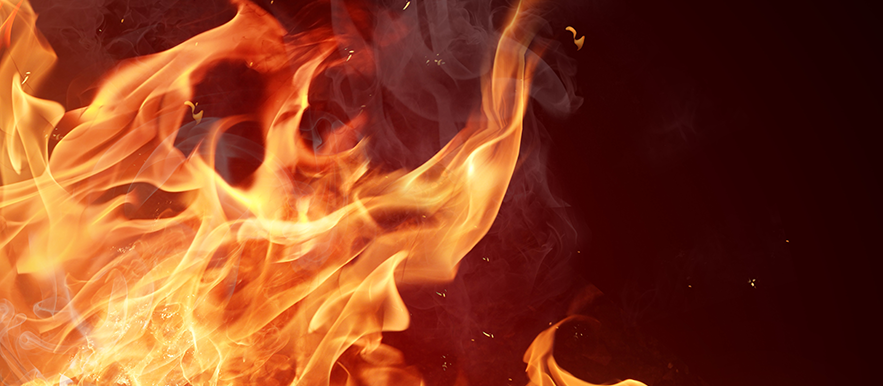 "For our God is a consuming fire" (Hebrews 12:29)
In life, we grow up to understand that there are two sides to every story. If there is light, there is darkness. If there is fear, there is bravery. If there is good, there is evil.
The Bible is a book filled with powerful and uplifting words. When read attentively, warnings of the spiritual dangers that we face in this world can be found, as well as the means to overcome them. We witness many people who lack inner peace and live in darkness, poverty, amongst other problems, but have no strength to fight back. The reason for this is that they still haven't understood the power that God has made available to those who believe.
Despite our vulnerabilities, God has told us to fight back as He will fight with us! We refuse to accept the idea that God is passive in allowing us to suffer.
If you wish to have the abundant life that God has promised in His word, join us this Sunday, where we will fight together against the evils in your life. The things that have been punishing and putting you down could be considered a form of evil that you must fight in order to overcome. And the only way to fight back against these problems is to call for God's help. He has promised to fill us with His flaming fire.
'Who makes His angels spirits, His ministers a flame of fire.' (Psalm 104:4)
When God comes upon a person and fills them with His Spirit, they became a flame of 'the Fire'. See that it doesn't say flames in plural. Which means that He is the Fire, and we become His flame. In other words, we become a part of Him. And only then will God be able to work through you and solve the problems that have been putting you down. That is why we will call upon God's fire in order to make us invulnerable to the evils of the world.
Every Sunday we will fight a different problem. Print out this leaflet, write down the problems that you want to be cast into the fire and bring it with you. This upcoming Sunday 17 February we will be fighting against ALL SPIRITUAL AFFLICTION.
"And you shall know the truth, and the truth shall make you free" (John 8:32)
Don't miss out on this great chain of prayer that will take place every Sunday from the 6th of January to the 17th of February at 7:30am or 10am.
Event: The Seven Sundays of Flaming Fire to Burn All Evil
Date: From Sunday 6th of January to the 17th of February
Time: 7.30am and 10am
Location: Your local UCKG HelpCentre
*The UCKG HelpCentre's spiritual advice is to be seen as a complement to the scientifically-proven treatment you may be receiving. The UCKG HelpCentre does not claim to heal people but believes that God can through the power of faith. Always follow your doctor's instructions.