Sacrifice is the key to success
a great God, this time around,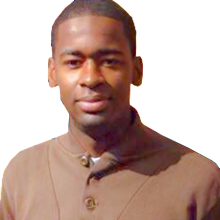 When I came to the HelpCentre, my main aim was to develop as a person, so I attended various services. However, my financial life was lacking and I knew this didn't reflect God's greatness. My family started persecuting me and I couldn't defend how I believed in a great God, yet I was still financially dependent. For months I filled out job applications, but I was always rejected or told to wait months before working.
The Monday Independence Project helped me to expand my vision, it taught me how to use my faith intelligently. I also saw a change in my mindset. In addition to this, I attended the Saturday 7 am service where I understood that if you sacrifice you would achieve success. I had enough of how my finances were, and this time around, I applied online for a job but I couldn't wait, so the day after I boldly went to hand in my CV. I was offered the job weeks after.
Jon-Paul Maxwell