Rescue of Lot – Fast for the Family
relationship with God, the life they are searching for,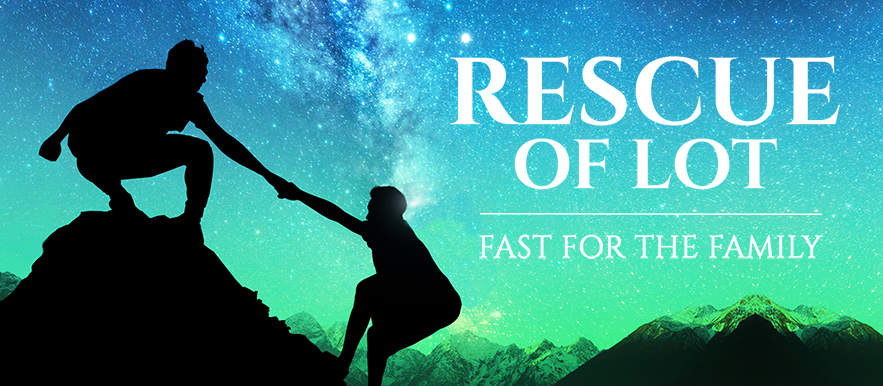 When we truly give our lives to God and start walking in His footsteps, it is only natural for us to want to share the experience and sense of fulfilment with the people we know. None more so than the family we love. It hurts to know that while we have established such a deep and profound relationship with God our family members are overwhelmed with problems, in search of a solution. There are even those who used to do God's will but abandoned it all.
Abraham had this exact problem. His nephew, Lot, had followed him for years, ever since they left their old home in Haran. Lot had been witness to God's power and the way it influenced Abraham's life. However, he was not as faithful as his uncle and was always getting into trouble. Abraham, on the other hand, was always having to save Lot from the consequences of his wrongdoings.
On Sunday 21 July, we encourage you to bring to the UCKG one family member who is in desperate need of help. They are wayward of God's ways and need someone to guide them towards Him. You can put yourself in Abraham's shoes and be used by God to save your family member.
We will be fasting and praying for them, so that God's power may bless them and give them the life they are searching for.
Event: Rescue of Lot
Date: Sunday 21 July
Time: 10am
Location: Your local UCKG HelpCentre
*The UCKG HelpCentre's spiritual advice is to be seen as a complement to the scientifically-proven treatment you may be receiving. If you have health-related problems that impede you from going without food or water for extended periods of time, speak to a doctor first, before beginning this kind of fasting. Always follow your doctor's instructions.