Catford soup kitchen open on 20 May, further food donations sought
Catford, Christian faith, community outreach, community outreach initiative, Greenwich, soup kitchen, The Trussell Trust,
Monday, 8 May 2017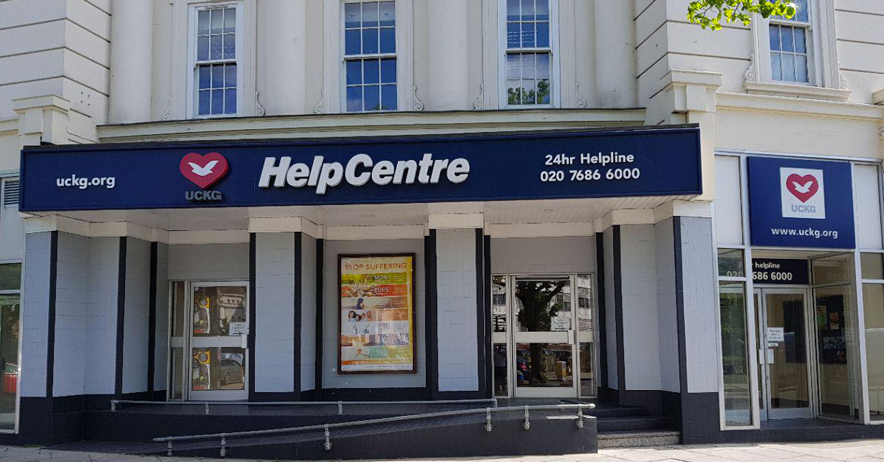 A soup kitchen will be open in the foyer of the UCKG HelpCentre at 1 Bromley Road, Catford from 11am until 2pm on Saturday 20 May.
Anyone in the local area who is experiencing food deprivation for any reason or who is homeless is most welcome to come along and enjoy a light meal of soup and bread, pasta, tea and coffee and snack foods.
The soup kitchen is being run by members of the HelpCentre as a community outreach initiative, and follows a similar pop up soup kitchen, which they ran successfully for one day during Christmas Week 2016.
The food to be served is being donated by the Trussell Trust, Paul Rhodes Bakery in Greenwich and Catford HelpCentre members. But since you can never have too much, the organisers would be most grateful for gifts of non-perishable groceries such as breakfast bars, tea, coffee, long-life or tinned milk, crisps, etc. These can be delivered to the HelpCentre any day of the week up until 9pm.
Kim Powell, the UCKG HelpCentre's national community outreach manager said: "It can be quite surprising who turns up hungry, based on our experience last time around.
"People are not necessarily homeless to be short of enough to eat, they can include working families who are not quite making ends meet as well as those without anywhere to call home. But whoever turns up, young or older, we will feed, no questions asked and no means test!"
ENDS
Notes to editors
UCKG is a Christian church and registered charity that offers a range of practical support activities alongside spiritual support and comfort. It reached the UK in 1995 and has gone from strength to strength, providing support and spreading the Christian faith through its branches in England and Wales.
Paul Rhodes Bakery was founded by former Michelin-starred chef Paul Rhodes in 2003 and supplies quality handcrafted breads, cakes and pastries to the catering sector as well running two neighbourhood bakery shops in Greenwich and Notting Hill. https://paulrhodesbakery.co.uk
The Trussell Trust partners with local communities to help stop UK hunger. Its 400-strong network of foodbanks provides a minimum of three days' emergency food and support to people experiencing crisis. https://www.trusselltrust.org
For further information please contact the UCKG HelpCentre Press Officer via e-mail on press@uckg.org or direct line 020 7686 6033, or call the PR consultant on 07867 510909.