Our Heart Beats to Help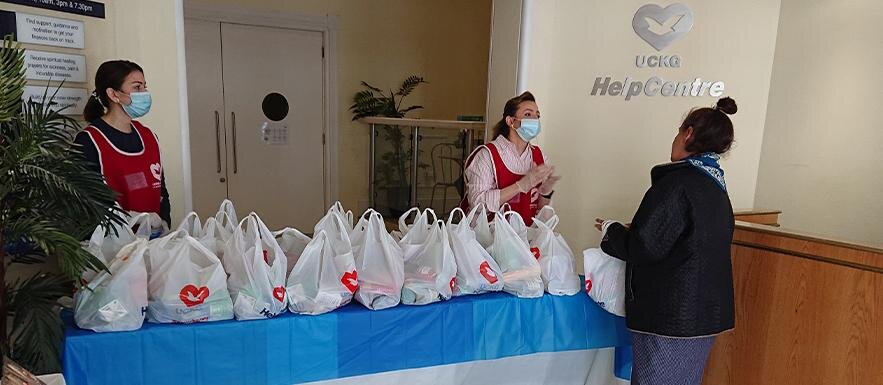 This time of pestilence and pandemic has been devastating for many. In this unpredictable period, we have all had to adjust to a new way of living. For some, this adjustment has taken a toll and the forced change has been a difficult one. But there is hope.
In the midst of darkness, the kindness of humanity has shone through. Communities have pulled together to provide for their elderly who are isolated. Supermarkets have scheduled appointed times just for key workers, to ensure they can acquire what they need. Companies have sought to provide PPE equipment or special discounts for those who are on the frontline fighting against the invisible enemy.
We are doing our part too! Community Outreach has always been a big part of our work, and we recognise that it is needed now more than ever. Although limitations such as social distancing are in place, we could not keep silent. And so, with approval from the authorities, one of the ways we have found to help is by continuing the work of our Soup Kitchen in few branches, so that those who are struggling can find hope and support in what we are able to provide.
Our helpline remains available 24 hours a day, so that those who feel desperate, anxious or lonely can have someone to speak to. Volunteers are ready to take your call. Our heart beats to help and together, we will overcome this.
For more information about the outreach work that we do, visit uckgoutreach.org, or call our 24-hr helpline on 020 7686 6000.