Open house spinout means VYG v the Met
a range of practical support, in Finsbury Park,
Thursday, 28 October 2021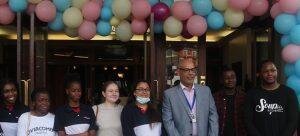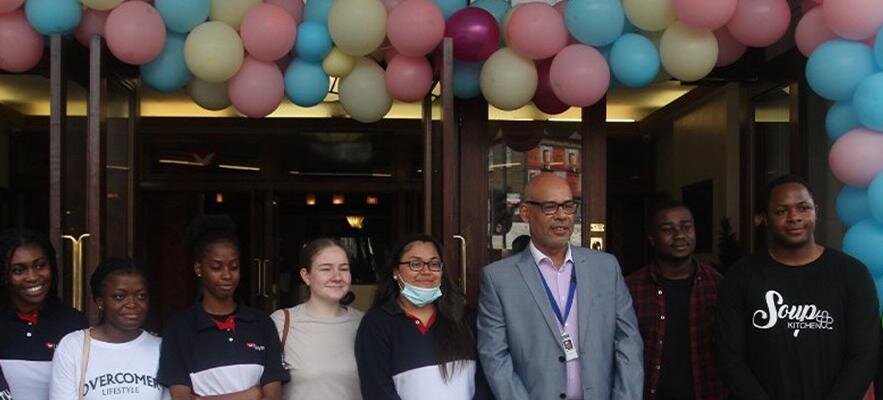 A team of Islington police officers will be playing football against a team of youth pastors from the UCKG HelpCentre on Sunday 7 November, at the New River Stadium* in Wood Green.
The event is all about building relationships between the UCKG's Victory Youth Group and the local police. It is the product of three-way cooperation between the police, Ade Titilawo, who heads the VYG, and the UCKG's Community Outreach manager, David Nzuruba.
"However full credit for the idea goes to PC Mamdouh Abdelkader, the police constable for Camden and Islington, and we are very pleased that it's going ahead," said Ade Titilawo, who will be leading the VYG team on the day.
PC Abdelkader attended the UCKG's open house event, Liberty, in Finsbury Park in September. He could see that there was high value to be gained in having the 14-25-year-old VYG members engage with police officers in a meaningful way that will promote unity and respect for all concerned.
The football match will be played under the banner of Life's Worth Living, the VYG's long-running anti-gun and knife crime initiative, and a large crowd of VYG members is expected to be filling the stands.
VYG is about helping its members to be the best versions of themselves. While the majority of members are responsible young people, who are happily set on such a path, the group also does much to help youths who have been in gangs, done drugs, abusive behavior and worse, to turn their lives around.
ENDS
Note to editors
*The New River Stadium, which is in Wood Green, Haringey, north London, is also known as White Hart Lane Community Sports Centre.
UCKG is a Christian church and registered charity that offers a range of practical support activities alongside spiritual support and comfort and welcomes all- comers. It reached the UK in 1995 and has gone from strength to strength, providing support and spreading the Christian faith. There are UCKG HelpCentre branches in England, Wales, Northern Ireland and Scotland.
For further information please contact the UCKG HelpCentre Press Officer via e-mail on press@uckg.org or direct line 020 7686 6033.